Air filtration and gas purification solutions for elimination and control of odors sector - Air and Climate - Air Monitoring and Testing
Odors generated by industry can be toxic or annoying and must be filtered to avoid personal or biological problems. BION has a complete range of equipment and media designed and manufactured to prevent and control odors caused by industry.
Odor can be defined as a sensation derived from the reception of a stimulus through the olfactory system. In recent years, bad odors have become increasingly important in atmospheric pollution and deodorization processes (odor elimination and control) have increased in demand.
Environments such as the food industry, slaughterhouses, landfills, sewage treatment plants, septic tanks and even the automotive industry, due to their own activity, generate and emit odorous, toxic and/or annoying gases that must be filtered to avoid problems for workers and nearby populations.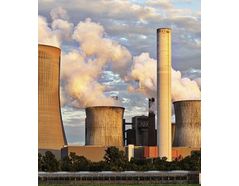 It is not only an environmental concern for different industries and companies, but it can also be a health problem for workers or populations near the epicenter of the odor.

Nowadays, due to the increasing amount of chemical products used in industry and services, it is necessary to eliminate the odorous, toxic and harmful gases that they can cause.
The complexity of odors and their generation means that the solution must be comprehensive. In addition to eliminating these odors, work must also be done to minimize the generation of odors and limit the areas affected by them.

At BION we offer solutions for dry deodorization, where odorous compounds are adsorbed in a dry medium and react with active ingredients to eliminate them. Together with the different air filtration equipment, we can offer complete solutions that address the odor problem in a comprehensive manner.