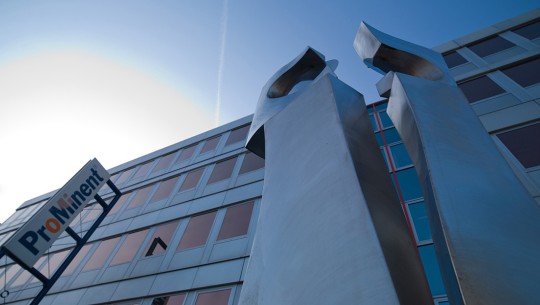 Water treatment solutions for shipping industry - Shipbuilding & Water Transport - Maritime
Hygienically pure potable water and clean swimming pools on board cruise ships. Reliable water treatment solutions are crucial on board ships. ProMinent has both the necessary know-how and extremely precise metering technology to deliver the best water quality 24 hours a day.
The autonomous solution at sea
Cruise ships, ferries and luxury yachts all need large amounts of water. ProMinent provides passengers, crew members and owners with clean potable water that meets the hygiene standards of the U.S. Public Health Service – the most stringent hygiene standards in the world. Clean, hygienic water also provides the best possible experience in on-board swimming pools and whirlpools. ProMinent solutions react flexibly to day-to-day fluctuations in water demand, with the result that there is always a reliable supply of water at peak times in the morning and evening

Simply enjoy excellent quality water
ProMinent knows how to achieve the highest quality in potable water, whether the water comes from the sea or the next port of call. One option is to convert seawater into drinkable water on board using evaporators and reverse osmosis systems. Alternatively, the ship can take on water when in port from the local water supply network. With both options the water is disinfected with chlorine or bromine and brought to the correct pH before being pumped into storage tanks. The required measurements are taken with ProMinent measuring and control technology and maintained if necessary with ProMinent metering pumps. Before the water leaves the tanks and makes its way to individual cabins or pools, it is treated once again. The entire water treatment process is automatic, so that perfect water quality can be ensured at all times. ProMinent metering systems can be found on almost every cruise ship in the world.

Talk to the experts
The ProMinent group of companies specialises in environmentally friendly water treatment and economical complete solutions and components for liquid chemicals. That's why on cruise ships, ferries and yachts all over the world, we're in our element.