A Full Breakdown of ASTM D874
ASTM D874 is the main standard used to test sulphated ash from lubricating oils. It is routinely deployed for quality assurance and control (QA/QC) purposes where the composition of unused oils or additive concentrates can provide valuable insights for process engineers. The scope of ASTM D874 subsequently has wide ranging cross-market applicability.
Here we will offer a full breakdown of ASTM D874, from its significance to some specific considerations to bear in mind.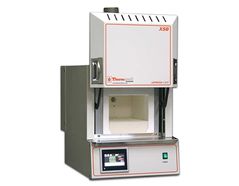 ASTM D874
Scope
ASTM D874 covers the standard procedure for determining the mass percentage of sulphated ash from lubricants containing metallic additives—usually barium, calcium, magnesium, potassium, sodium, tin, and/or zinc. Additionally, the standard can be used to quantify certain non-metallic compounds comprised of chlorine, phosphorous, and sulphur.
Principles
Ashing according to the ASTM D874 standard involves the analysis of sulphated ash derived from heating lubricating oils to temperatures approaching 600°C. First, the sample is carbonized and the resulting residue is treated with sulfuric acid. Second, the treated sample is heated to constant mass. ASTM D874 offers a lower limit of 0.005% by mass sulphated ash, and 0.02% for oils with ashless additives. It is also important to note that various elemental interferences will impact results, which can move the goalposts for engineers intending to follow ASTM guidelines for total metal content analysis.
Considerations
The elements of interest to ASTM D874 interact dynamically at typical ashing temperatures, so a trustworthy standard is necessary for properly interpreting data.
Looking for ASTM-certified ashing furnaces?
For example: When no phosphorous is present in a sample it is likely that other metals will be converted to either sulphates or oxides under dry ashing conditions (450—550°C). Zinc sulphate will gradually decompose to zinc oxide, but this process as slow, which means results may show a time-dependent variance.
American Society for Testing and Materials
The American Society for Testing and Materials-more commonly known as ASTM-is renowned as one of the world's leading authorities in standardized test methods with enormous scope. You can purchase individual test methods from directly from them, including ASTM D874.
ASTM D874 Furnaces from Thermcraft
At Thermcraft, we aim to deliver precision thermal processing equipment geared towards specific end-user requirements. We understand the importance of carrying out QA/QC procedures according to recognised standards, and have always endeavoured to supply ASTM-certified furnaces that match leading test methods for cost-critical applications. Want to learn more? Contact a member of the Thermcraft team today.
Most popular related searches