Advantages of Sanitary Valves with Electric Appliances
The sanitary valve with electrical device refers to the sanitary valve driven by an electric motor to manipulate. The valve driven by an electrical device has the following advantages:
1. It can significantly reduce the time to open and close the valve.
2. It can greatly reduce the physical effort.
3. It can be installed in the hard-to-reach manual or away from all degrees.
4. It facilitates the automation of the entire plant and reduces the number of operators.
5. It is usually equipped with overload protection device to ensure the normal operation of the valve.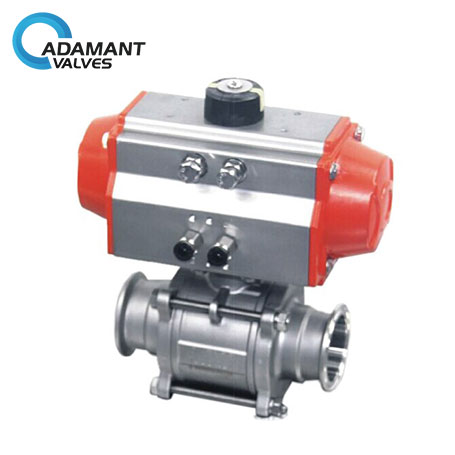 Valve electric motor can perform the following actions:
1. Press the button to open or close the sanitary valve.
2. By reaching the limit position of opening and closing, it can automatically turn off the power to stop the engine.
3. When the drive torque exceeds the specified time, the motor stops rotating due to the action of the mechanical overtorque device.
4. When the engine fails or interrupts power, it can be converted to manual mode.
5. With other bodies and units and other electric drive chain, when the appropriate parts of the automatic system (relay, photocell, the final switch and others) operate, the motor can automatically stop, advance or reverse.
Most popular related searches