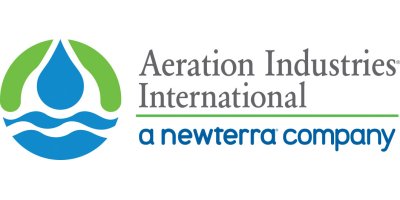 Aeration system improves mixing, oxygenation, & maintenance
When its brush rotor system failed, the city of Franklin, LA, dccidcd to replace it with an Airc-02 Triton aeration/mixer system, which about equaled the ongoing costs of refurbishing die rotors. The aerators met all the city's needs and a year later, city officials purchased more of the aerators for its second ditch.
Back in 2000, Franklin's wastewater treatment plant consisted of an activated sludge system in two parallel concrete oxi- dation ovals that relied on brush rotors for aeration. Two brush rotors were used in each ditch. The plant receives a total flow of 2.4 mgd that splits between the two ovals for treatment. Boat clarificrs are located in each oxidation oval. The size of each ditch is 688 ft x 23 ft x 11 ft.
The city's discharge limits are very strict. BOD and TSS effluent values must be less than 15 mg/1 and 23 mg/1 (daily maxi- mum), respectively. Aeration treatment per- formance and dependability is important to achieve these objectives.
The rotors had ongoing maintenance problems, according to John Ford, plant operator at the Franklin facility.
'We had so much trouble with the bear- ings. We had to go out and grease them every day and even on Saturdays. And, that was even following the advice of the manu- facturers' recommendation,' he said.
Eventually, the equipment started failing. 'The rotor broke in the middle, we lost a lot of manpower hours, and maintenance became very difficult and kind of danger- ous,' Ford said.
The decision was made to replace the failed rotor system with a new aeration system in earl)' 2000. John C. Fore, Jr., P.E., of Miller Engineers & Associates, located in Franklin, was die project manager.