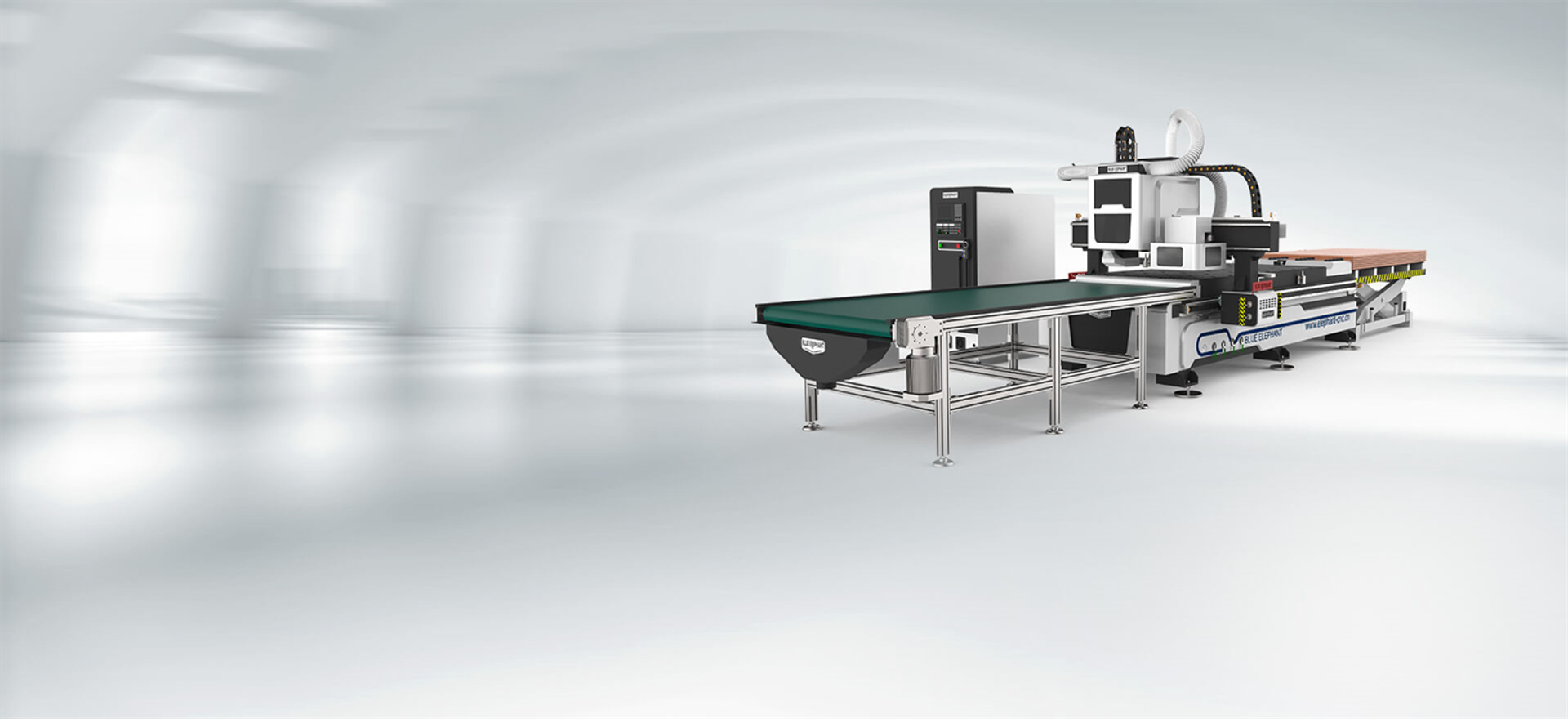 ATC CNC ROUTER
Linear ATC CNC router can be used for automatic engraving, cutting, drilling, milling, grooving, sanding, polishing for solid wood, cork, hardwood, plywood, foam, stone, ceramic, plastic, acrylic, glass, MDF, ACM, PVC, copper, brass, aluminum and other soft metals. ATC CNC machinery usually requires 3 axes to complete the engraving work, called X, Y and Z. The X axis is horizontal, the Y axis is vertical, and the Z axis is perpendicular to the other two axes. The spindle holds the tool and moves along the X, Y and Z axes, following the tool path generated by the software. In addition, there are some ATC CNC Router+4 axis engraving machines with X, Y and Z axis rotation axes (fourth axis). These CNC router engraving machines are mainly used for some cylindrical engraving and cutting work.
Blue Elephant atc cnc router machines have an automatic tool change function including carousel tool change type and linear tool change type. According to the processing requirements, automatic tool change can be realized without manual participation, which further improves the machining efficiency. To know ATC CNC router machine price information, you can leave a message through our website or directly call us.
BLUE ELEPHANT is an enterprise with high-advanced technology, specializing in the r&d and manufacturing of nesting cnc. If you want to know more details or want a quotation, just feel free to contact us!
Most popular related searches