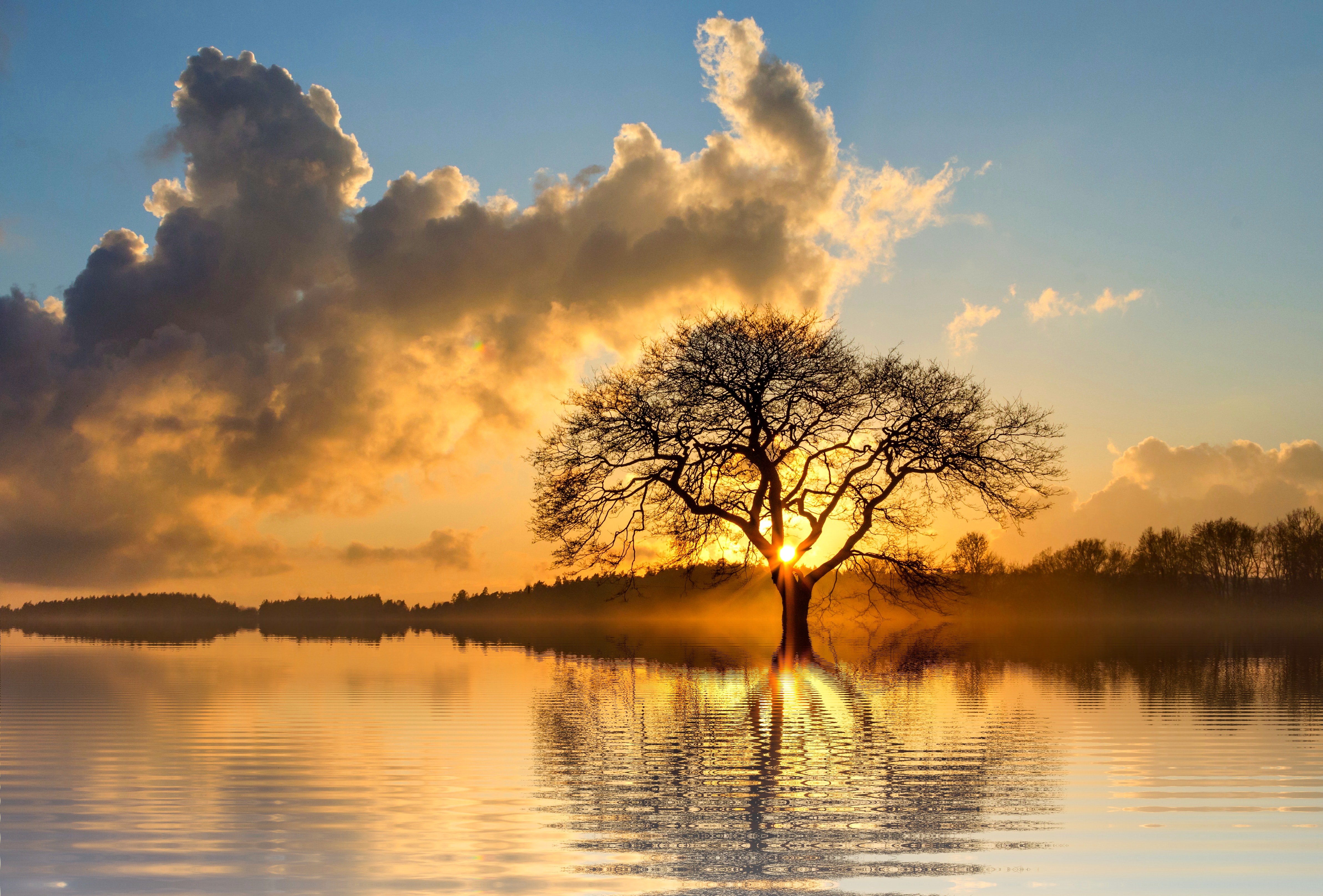 Case study - E.ON Power Plant Nuremberg
Water level, water flow and discharge are monitored at two inflows of the E.ON electricity power plan Franken I, using the OTT SLD, with horizontal Doppler-flow sensors. The purpose of this measurement is to optimize the operation of the plan which partly covers the demand for electricity in the conurbation of Nuremberg-Fuerth-Erlangen. OTT technologies for this project have been in use since 2009.

Background
The power plant Franken I in Nuremberg-Gebersdorf went on line already in 1913. Today it contributes a capacity of 843 megawatts to meet the demand for electricity in the conurbation of Nuremberg-Fuerth-Erlangen. This conventional power plant uses gas and oil as fuels. The high efficiency of plant allows an economical use of fuels thus reducing CO2-emissions.
The E.ON Kraftwerke GmbH is running Franken I in the so-called peak load segment, which means it is always used when the demand for electricity rises.
The 'peak-production" is generated by a combined gas-and steam turbine. First, natural gas or oil is burned with compressed air in the burning chamber of the gas turbine, the combustion gas which originates from this process drives the gas turbine – exhaust gases are directed through the burner into the steam generator (boiler), where hot gases are generated by combustion of natural gas or oil.
The gases bring water to boil which is running through pipes in the boiler, the so-called boiler-feed-water. The steam produced is heated to 540 °C and directed under high pressure to the blades of a multistage steam turbine. This turbine is coupled to a generator so that the mechanical energy is converted to electrical energy.
Because of the efficiency advantages and the cooling capacity of the river Rednitz, the power plant units in Franken I are designed for cooling by freshwater and, if the water level is low, by cooling towers. The cooling water is taken from the river, cleaned mechanically and fed back into the Rednitz after flowing through the capacitors. The quantity and temperature of the cooling water is continually monitored and data is forwarded to the responsible authorities.
Monitoring Solution

Two measuring sites at the inflows 1 and 2 of the power plant are equipped with an online measurement system. Monitoring water level WL1 and WL2, velocity of flow V1 and V2 and discharge Q1 and Q2. To optimize operation (reduce accumulation of sand) data is continually saved and transmitted. The systems are maintained remotely.
Two discharge measurement sites were equipped with OTT SLD 2.0 – Side Looking – Doppler sensors for measuring the local velocity of flow (index velocity). It was not necessary to lead cables through the water.
Further components: station manager LogoSens2 to collect, process, save, and transmit all measured data , 12 V power supply, modem for data retrieval and remote maintenance