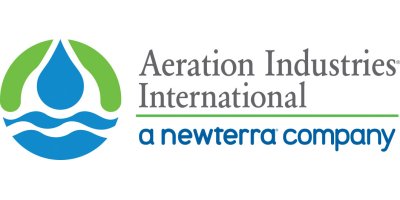 Deep ditch minimizes footprint
A goal of many communities in planning wastewater treatment facilities is to minimize the footprint, reducing land use. To reach this goal, a Chinese municipality built their oxidation ditch to deeper parameter depths than conventional designs but experienced serious process and mechanical issues.
Officials found that not all aerators are equal. For tackling this deep ditch activated sludge system, the right system was the Aire-O2 Triton® aerator/mixer.
The city of Lin An, in the Peoples Republic of China, is located about 31 miles west of Hangzhou, the capitol of Zhejiang Province. The city's wastewater treatment facility is an oxidation ditch system with an influent flow of 10.5 million gal per day (mgd) with influent BOD is 200 mg/L, total suspended solids (TSS) at 200 mg/L, and Phosphorus at less than 3 mg/L.
The Lin An oxidation ditch has a total water depth of 13.7 feet, nearly twice the depth found in conventional brush rotor type ditches that are approximately 6 to 8 feet deep.