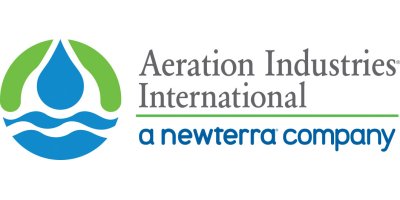 Process control is key to maximizing wastewater treatment efficiency while minimizing operating costs. Implement- ing the right process control system in conjunction with the right equipment can save money on electrical costs and equip- ment maintenance.
The wastewater plant for the city of Dawson, MN, uses a Tri-Oval® oxidation ditch from Aeradon Industries for primary treatment of its wastewater. The plant was brought on line in November 2004. Wastewater entering the plant is a com bination of approximately 60% municipal and 40% food processing wastewater from a local soybean processing plant. Influ- ent quality is relatively constant because the wastewater plant receives wastewater year round from the soybean processor 24 hours/day, 7 days/week.
The influent is prescreened using microscreens and then is evenly split between two oxidation ditches operating in parallel. Operating water level in each oxidation ditch is nine feet. Flow proceeds to secondary clarification and finally UV disinfection prior to discharge to the Lac Qui Parle River. Designed by Liesch As sociates, the plant's average daily design flow is 380,000 gpd and its actual aver- age daily flow is currently 177,000 gpd. Current average influent characteristics are 350 mg/1 CBOD5, 250 mg/l TSS, and 23 mg/1 ammonia.