Meridian port services advances data management for enhanced threat detection - Case Study
Centralising and Streamlining Data Processes in Line With Local Customs Requirements.
Modernising the Hub of New Africa
The Port of Tema is a container port managed by Meridian Port Services (MPS) located in southeast Ghana. Currently undergoing major expansion works, the port is set to propel Ghana to the forefront of trade and industry in Africa. Already handling more than 90 percent of the country's container traffic, that volume is set to treble following completion of its fourth berth1.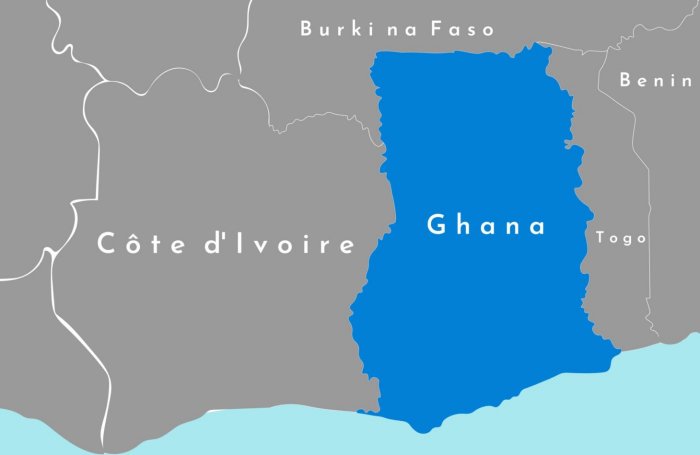 To maintain high standards at the Port of Tema, MPS has relentlessly pursued the latest innovations to enhance and streamline processes. Security is a top priority; as part of the expansion, MPS wanted to ensure that all 400 to 500 containers passing through the port daily are scanned for narcotics and contraband. Besides that, MPS had to comply with local customs requirements pertaining to data collection and distribution. All implementations had to be fast and efficient to ensure that operations matched the stature and reputation of Ghana's best port.
Integrating Digital Systems
At the Port of Tema in Accra, Ghana, the team worked in partnership with Smiths Detection to deploy the latest technology and systems to facilitate X-ray screening for both import and export traffic transiting through the port. Five units of the HCVP Z60 D5 have been installed, with one more unit to follow.
The HCVP Z60 D5 drive-through X-ray portal is capable of scanning 100 to 120 vehicles an hour for explosives, drugs and weapons, and provides manifest verification to reduce the need for manual inspections.
The main feature of the deployment is the Dataset Management System (DMS), a powerful and flexible server that stores data and files of inspected cargo. It pools and distributes information according to local customs requirements and enables centralised image analysis for each connected HCV system via a remote pool of operators. The DMS operates on a highly secured and dedicated IP network to allow data from all HCV systems to be accessed anywhere. In setting up the DMS, Smiths Detection also built an EDI protocol to ensure the smooth and seamless communication between MPS information systems and Smiths Detection systems.


Enhanced Security and Efficiency
Today, the Port of Tema scans 100 percent of containers that pass through it. Through the DMS supplied by Smiths Detection, the systems are connected seamlessly to the Ghanaian Customs Authorities IT; this digital integration allows all the systems to share images and associated metadata centrally. This gives Ghana and the surrounding countries the security checks and customs authorities' validation that ultimately benefit the whole supply chain.
The increased efficiency in communication has allowed the Port of Tema to improve throughput and maintain equipment uptime at 99 to 100 percent. It has streamlined human resource and processes, relying on only 20 remote image operators to view and analyse all cargo data at two central locations.
Besides scanning all containers transiting through the port, new information on smuggling techniques and novel methods used to conceal illegal items can now also be shared swiftly with other security officials. This augments their threat detection capabilities, giving Ghana and surrounding countries enhanced security checks and customs authority validation that benefits the whole supply chain.
Most popular related searches