The temperature specifications are set so that the valve works well in different temperature ranges. This minimizes the risk of freezing or melting to obtain maximum performance. The manufacturer customizes the use option to reach more industries, the valve can be used manually or use a pneumatic actuator and an electric actuator interchangeably. The different series of valves manufactured by Adamant valve manufacturers vary according to the size, type of end fitting, pressure and usage that vary between the different pipes containing food, pharmaceuticals and beverages. The other method is to use a fastening band and the mounting panel. The design is applicable in situations that require a quick disassembly of the valve. Here are several common characteristics of sanitary butterfly valves to meet different industrial requirements.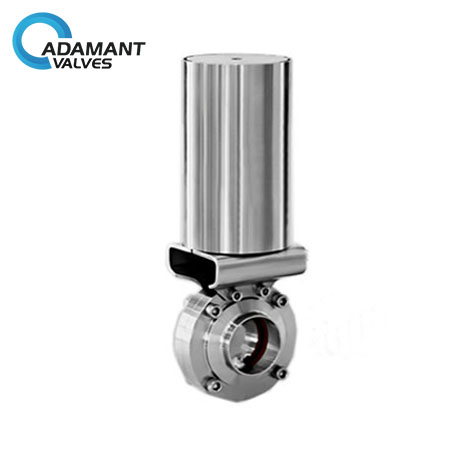 The valves are designed based on the latest technology that adapts well in various industries with sanitary conditions. They have regulatory control that can still work for isolation purposes. Its equal percentage function ensures that materials flow with precision. The design of these valves allows the flow of materials in different directions. Its manufacture uses a stainless steel body that allows them to be completely machined. Initially, they are designed as a single piece that is then assembled on the stem.
Customers have access to high quality seat materials. The design of the sanitary butterfly valves makes them easy to maintain because the polished surface is easy to clean. It is possible to manage most of the problems on the site. The handle assembly is available in several positions or double. They have polymer handles, which are reinforced to withstand high impacts. You can also find complete stainless steel materials. There are many other optional accessories that aim to meet the expectations of a customer. Although there are many options available, it is important that you find a valve that meets your requirements. For example, if you are working with a high-temperature, high-pressure pipe system, you need to find a valve that can handle it.
For more information, please visit http://www.adamantvalves.com