Compared to the normal butterfly valve, the sanitary butterfly valve has a higher sanitary level. In other words, it uses different materials and processes. Therefore, the sanitary butterfly valve is sophisticated equipment, its transport and installation must not fail or fall, so as not to damage. When installing it, you should pay attention to the following points: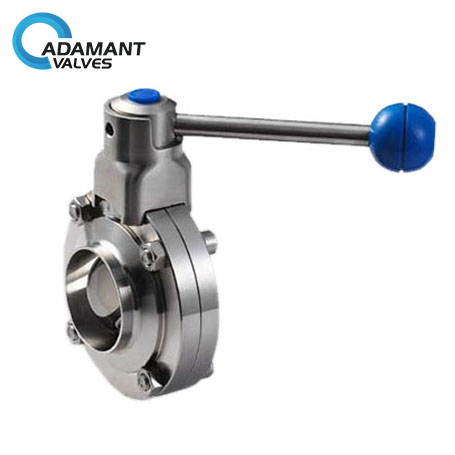 1. Sanitary butterfly valve is the best vertical legislation installed in the pipeline. Great valve and vibration weight opportunities should be added to the support frame.
2. The sanitary butterfly valve body should be avoided due to the piping before or after the bridging of the flange is not serious due to excessive stresses.
3. After initial start-up and overhaul, flush the piping system and install the control valve first. Or install the transition filter in front of the valve.
4. The sanitary butterfly valve body shall be installed in accordance with the direction of flow of the boom on the valve, in the absence of significant corrosive gases in the environment.
5. Additional protection should be provided for equipment and components that may be damaged by water or moisture. Rooms with non-draining spaces or voids must be covered to prevent water or debris from entering during transport.