Harmony's January-March Product Spotlight
Get the best pricing on one of our most popular low profile balers, the M42BC Vertical Baler!
Cardboard and plastic waste is accumulating at a pace never before seen in the retail and residential housing industries. Business owners and apartment building managers need an efficient and affordable solution to this growing problem. Both of these valuable commodities can be recycled to create additional revenue where there once was a waste expense.
Some of the problems that prohibit people from utilizing a baler solution in their waste and recycling efforts include:
a lack of operational space
the inability to get equipment through confined location entrances to their stockroom
electrical supply constraints
safety concerns and ease of operation
overall cost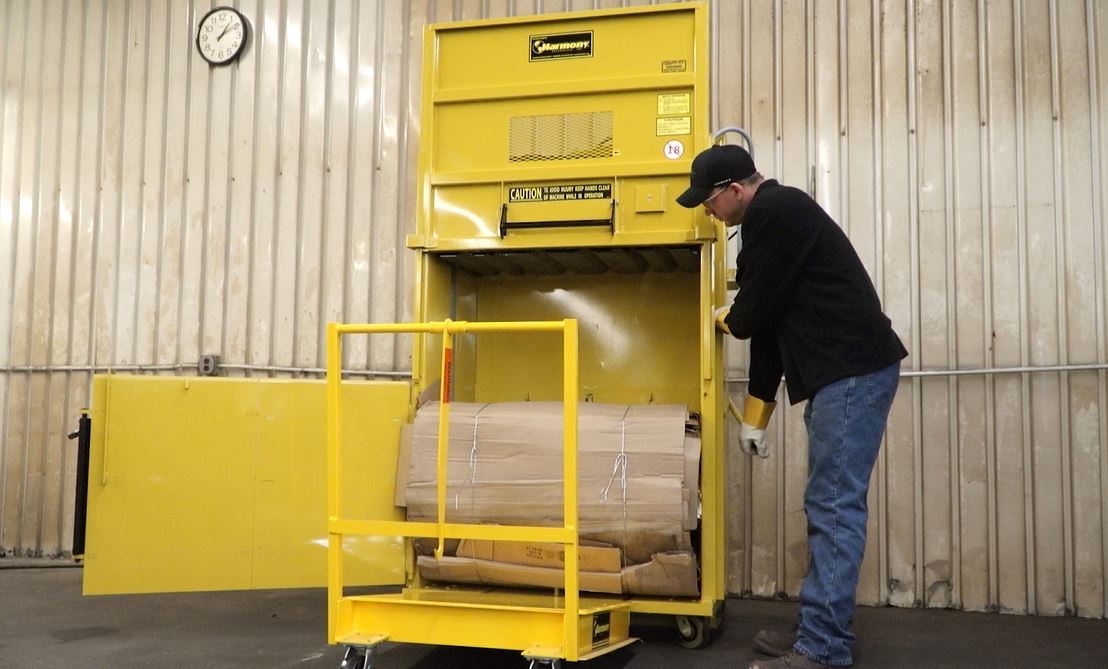 Our first Product Spotlight of 2018, the M42BC Vertical Baler, allows you to navigate past these hurdles and put the most convenient and efficient baler on the market to work for you today!