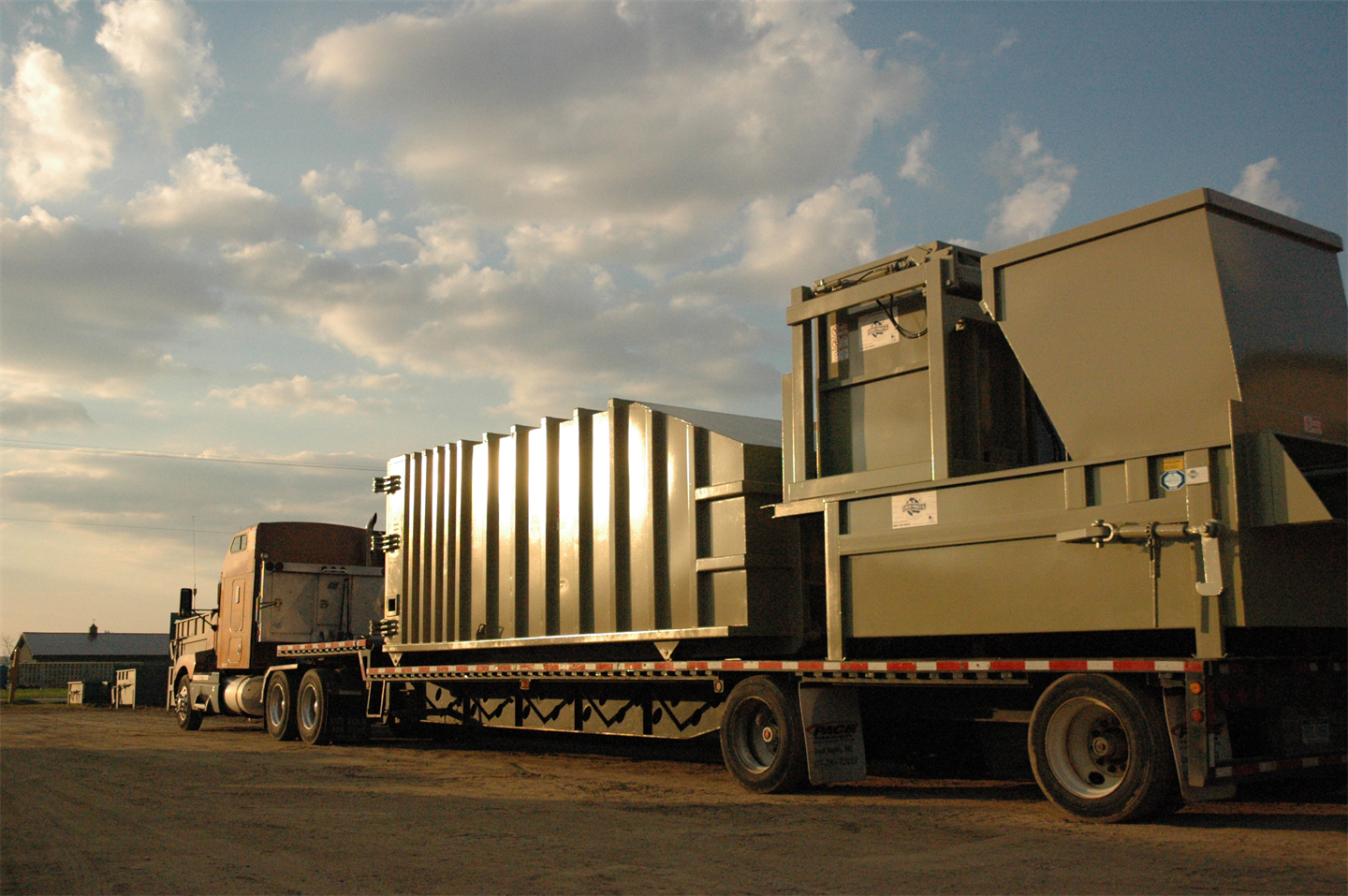 Talking Trash
In 1976, Brent Sebright and his colleague, Lee Murray, formed a small operation in Hopkins Michigan installing trash compacting equipment manufactured by another company. By 1980, the manufacturer was experiencing financial
troubles, and its largest customer, Brask Enterprises, a trash compactor rental company, had become dissatisfied. "We got a phone call from the president of Brask Enterprises asking us to build compactors because he knew our background. We said no because that would put us in direct conflict with the manufacturer, which still fed us a lot of business— it didn't seem like the right thing to do," said Sebright, who is an experienced welder.
About a month later, Sebright got another phone call from Dave Brask. "To make a long story short, in 1980, we started manufacturing one compactor model, and in 1983, we began selling on the open market. Brask is still a highly valued customer of ours." Today, Sebright Products designs, manufactures, and installs a number of waste compactor
models for high-profile customers, including Honda, Coachmen Industries, Mall of America, and Kohl's.

Most popular related searches