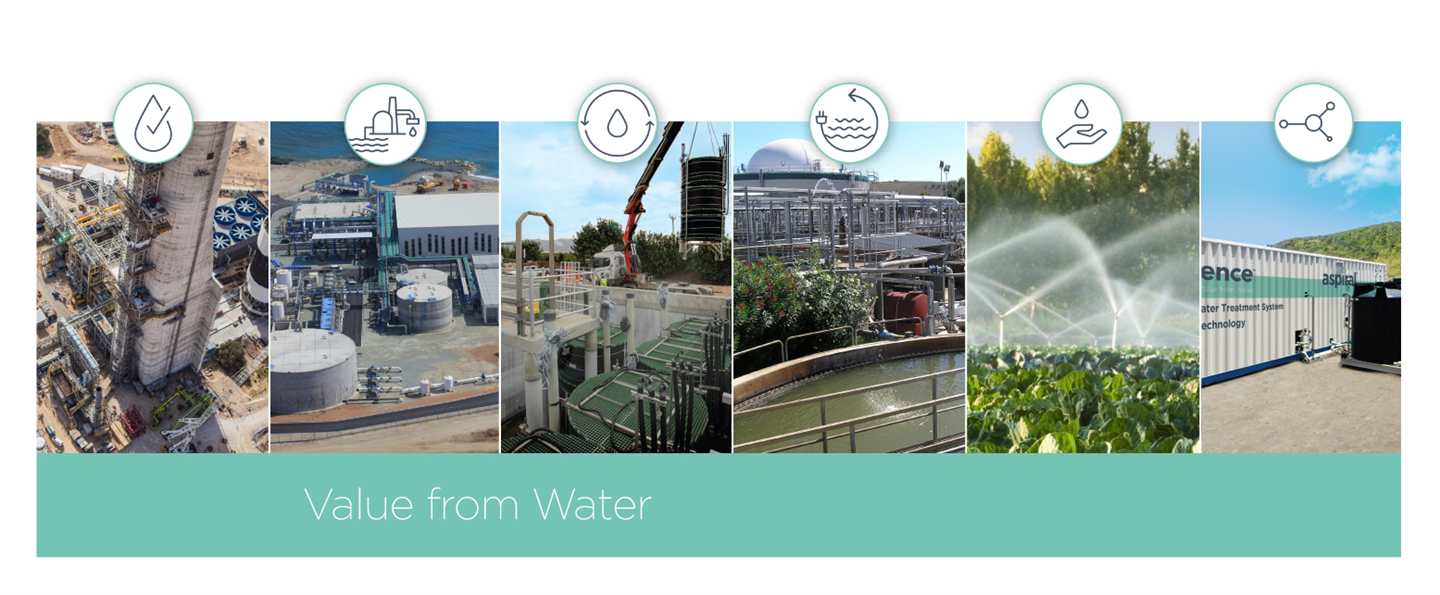 What is decentralized treatment?
Why is decentralized treatment an important solution for global water scarcity challenges?
As the climate shifts and water supplies shrink due to increased use by municipalities, agriculture, and industry, the need for effective and efficient water and wastewater treatment in remote locations is growing exponentially all over the globe. In addition, the energy to power these plants and the chemicals needed for treatment add environmental and financial impacts that must be minimized.

According to the U.N. Food and Agriculture Organization, water scarcity is one of the greatest challenges of the 21st century. Water scarcity affects not only human health and the environment, but also local economies, which depend on water for business, industry and agriculture.

Theoretically, there is more than enough fresh water on Earth to meet human needs. However, it is unevenly distributed with a large part not easily accessible such as water stored in snow and ice, remote lakes and rivers, and deep underground.

Salt and brackish water are far more plentiful than fresh water, yet without treatment to remove the salt, they are unusable. Meanwhile, much readily obtainable fresh water has been polluted by agricultural, municipal, and industrial sources and requires treatment before it can be used safely.

These facts add up to an increasing need for sustainable water and wastewater treatment facilities. Conventional methods can make the designing, financing, permitting, building and commissioning of each new plant take years and cost millions of dollars.

At Fluence, our vision is to become the leading global provider of fast-to-deploy, decentralized water and wastewater treatment solutions.

But what exactly is decentralized treatment? And how can it help address water shortages across the globe?
Cleaning Up Water at the Source

Standard treatment systems transport water or wastewater through long-distance piping infrastructures to a central treatment location and back out to its end-use location, which may be miles from the treatment plant. In contrast, a decentralized solution is located close to the source of water or wastewater and can circulate the treated water directly back to a municipality, to local surface water, or to another nearby user, such as an industrial cooling tower or landscape irrigation system.

Decentralized treatment facilities must be somewhat portable in order to deploy to remote locations. Decentralized solutions like Fluence's NIROBOX™ are designed to fit completely inside a standard shipping container that can be easily moved by ship, rail, or truck. Other solutions can be deployed using prepackaged, skid-mounted individual process modules that are plugged into a new or existing facility. And, packaged treatment solutions also offer flexibility because of their modular design.

Storey County, Nevada, for instance, had to replace a wastewater treatment plant serving two communities; but the new site was on the side of a hill, presenting challenges for the design of the plant. The topography of the site made it impossible to use the original plant layout, which included a conventional circular clarifier. So, Fluence used Tipton packaged plant components in a design that included a customized, modular tank arrangement for aeration and to hold sludge, as well as a separate equalization tank placed higher on the hillside. The plant occupies a smaller footprint, and is more efficient and easier to maintain than the previous plant.
Modular and Scalable Solutions

Decentralized treatment plants are based on self-contained modular systems that provide efficient, scalable solutions to water and wastewater treatment problems of all sorts.

Modular elements are pre-engineered, quickly built (or assembled), easily transported, set up with minimal site preparation, and commissioned in just a few weeks' time. They can be combined in order to reach the specified volume of water or wastewater to be treated.

Breakthrough treatment technologies can be incorporated into these modular solutions, as Philip Elovic, General Manager of Fluence Israel, explains about the NIROBOX™:

A single Nirobox™ contains all process equipment needed to produce desalinated water ready for use, including pretreatment to remove suspended solids and reverse osmosis for desalination, as well as devices for energy recovery, chemical dosing, compressed air supply, instrumentation, and controls.

In one example, the Reserva Conchal resort in coastal Costa Rica selected Nirobox modules for a new desalination plant to provide fresh water for guests and golf course operations. The plant combined three Nirobox units to produce 1,500 cubic meters of drinking water per day.
Energy-Efficient Treatment

Sustainability factors often play into decisions about water and wastewater treatment. For decentralized systems that may be located far from power sources, energy to operate the plants may be scarce or expensive, making efficient operation essential.

One standard form of wastewater treatment relies on activated sludge in ponds fitted with aerators, but this type of continuous aeration is energy-intensive. Fluence has developed a unique technology that reduces energy usage for aeration by up to 90%, compared with conventional treatment.

These self-respiring membrane aerated biofilm reactors (MABRs) use passive aeration: Oxygen diffuses through spirally wound membranes on which a biofilm grows. In addition to the drastic reduction in energy use, MABR technology also creates very little odor and noise and provides high-quality water suitable for discharge or use in irrigation.

The HaYogev residential development in Israel's Jezreel Valley includes 1,000 homes, as well as agricultural fields and dairy farms. The local wastewater treatment pond system, situated in an open field next to small farms, had to be replaced because the nutrient level of its effluent didn't meet new stringent regulations. The solution had to be odorless and quiet, have low power consumption, and make use of the existing pond structure.

Fluence was able to provide a modular MABR wastewater treatment plant with a capacity of 33,000 GPD that fit into the plant's original footprint. The system produces high-quality reclaimed water that complies with state regulations for agricultural water reuse.
An Economical Solution

By limiting the cost of building a delivery pipeline to a centralized facility, decentralized treatment reduces startup time and expense. Using a modular design also saves on site engineering and delivery costs — and speeds up permitting times. New technologies can minimize energy use and operating costs.

Decentralized water and wastewater treatment can quickly and easily provide clean water to individuals, municipalities, and businesses most in need, no matter where they are. Contact Fluence for more information about decentralized treatment.