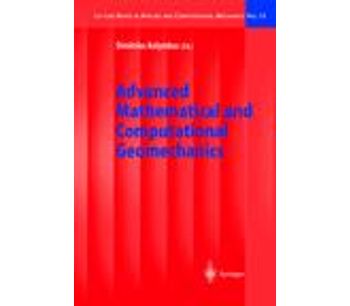 Advanced Mathematical and Computational Geomechanics
Geomechanics is the mechanics of geomaterials, i.e. soils and rocks, and deals with fascinating problems such as settlements, stability of excavations, tunnels and offshore platforms, landslides, earthquakes and liquefaction. This edited book presents recent mathematical and computational tools and models to describe and simulate such problems in geomechanics and geotechnical engineering. It includes a collection of contributions emanating from the three Euroconferences GeoMath ('Mathematical Methods in Geomechanics') that were held between 2000 and 2002 in Innsbruck/Austria and Horto/Greece.
Authors / Editors:

Dimitrios Kolymbas

Price:

192.55 EUR; 269.00 USD; 142.50 GBP

Print ISSN:

978-3-540-40547-4

Launch:

1900
-----------------------------------------------------------------------
Register here for the Springer e-mail newsletter providing you with information on the latest products in your field.