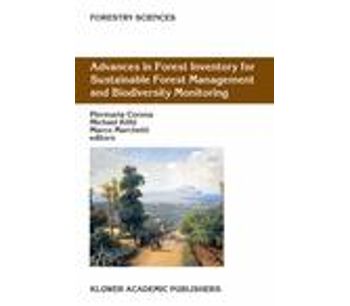 Advances in Forest Inventory for Sustainable Forest Management and Biodiversity Monitoring
The increasing awareness and concern of people, researchers and decision makers for the maintenance and enhancement of goods and services provided by forest ecosystems significantly widened the scope of information needs for sustainable forest management on the task-specific, integrative and strategic level. Forest resource assessments have to provide reliable, harmonized, politically relevant, cost-efficient and intuitively visible information on the multiple functions of forests in the form of statistics, georeferenced data and thematic cartography. In this perspective, the need of reviewing and discussing improvements of forest inventory and monitoring approaches is acknowledged to cope with assessment and analysis tools required for the full understanding of forest ecosystems, from local to global scales. Only a limited amount of information can be provided by adding a set of new attributes to the list of attributes commonly used in assessing the productive function of forests and utilizing traditional survey designs. The diversity of information needs that have to be satisfied by current forest resource assessments require the adoption of new survey approaches and the extension of assessment frames from forests to landscapes. This is deemed distinctively true for the issues related to sustainable forest management and biodiversity monitoring. Within this framework, the major purpose of this volume of Kluwer's 'Forestry Science Series' is to give readers hands-on experiences about inventory and monitoring problems and potential by reviewing a selection of approaches, methods and tools for multi-resource forest surveys, with special reference to remote sensing, statistical sampling and spatial analyses.
Authors / Editors:

Piermaria Corona; Michael Köhl; Marco Marchetti

Price:

249.00 USD; 192.55 EUR; 162.00 GBP

Print ISSN:

978-1-4020-1715-5

Launch:

1900
-----------------------------------------------------------------------
Register here for the Springer e-mail newsletter providing you with information on the latest products in your field.