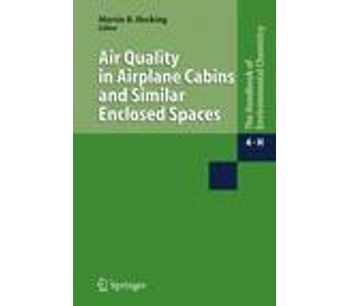 Air Quality in Airplane Cabins and Similar Enclosed Spaces
The issue of aircraft air quality is attracting considerable attention of late, as access to public air travel has expanded exponentially. Aircrew and passengers are increasingly concerned about operating and service decisions that could affect their health, comfort, and safety. The editor of this volume invited a wide range of experts to provide an in-depth treatment of virtually all aspects of aircraft cabin air quality. The topics are covered at a level comprehensible to all who fly as well as being of sufficient depth to be informative to decision makers concerned with purchase, design, operation, and servicing of passenger aircraft. Topics are grouped under: Control of Aircraft Cabin Air Quality; Possible Effects of Low Humidity, Decreased Outside Air Flows; and Effects of Some Aircraft Malfunctions on Cabin Air Quality. The volume concludes with Air Quality Systems for Related Enclosed Spaces, in which chapters cover air quality in buildings, ships, submarines, and spacecraft, which provide novel approaches potentially applicable to aircraft.
Authors / Editors:

Martin B. Hocking; Diana Hocking

Price:

155.10 EUR; 219.00 USD; 114.50 GBP

Print ISSN:

978-3-540-25019-7

Launch:

1900
-----------------------------------------------------------------------
Register here for the Springer e-mail newsletter providing you with information on the latest products in your field.