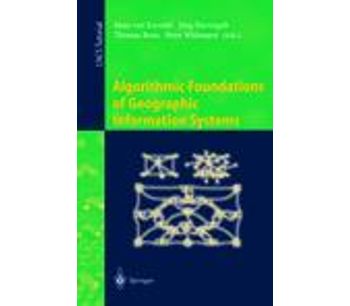 This tutorial survey brings together two lines of research and development whose interaction promises to have significant practical impact on the area of spatial information processing in the near future: geographic information systems (GIS) and geometric computation or, more particularly, geometric algorithms and spatial data structures. In nine uniformly structured and coherent chapters, the authors present a unique survey ranging from the history and basic characteristics to current issues of precision and robustness of geometric computing. This textbook is ideally suited for advanced courses on GIS and applied geometric algorithms. Research and design professionals active in the area will find it valuable as a state-of-the-art survey.
Authors / Editors:

Marc van Kreveld; Jürgen Nievergelt; Thomas Roos

Price:

69.95 USD; 53.45 EUR; 39.99 GBP

Print ISSN:

978-3-540-63818-6

Launch:

1900
-----------------------------------------------------------------------
Register here for the Springer e-mail newsletter providing you with information on the latest products in your field.