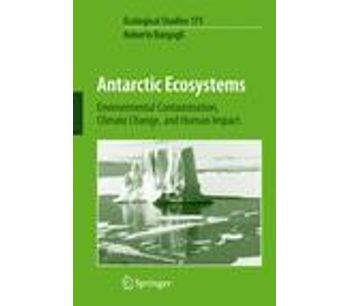 Antarctic Ecosystems
Choice Outstanding Title! (January 2006) The image of Antarctica as a symbol of the last great wilderness and pristine environment has changed considerably in the last two decades. Environmental problems such as the ozone hole and the break-up of ice-shelves have shown that Antarctica is inextricably linked to global processes and exposed to the impact of human activities in the rest of the world. This volume provides an overview of climate change data, its effects on the structure and functioning of Antarctic ecosystems, and the occurrence and cycling of persistent contaminants. It discusses the unique physico-chemical characteristics of the Antarctic environment, ecophysiological adaptations of terrestrial and marine organisms, the transfer of contaminants in pelagic and neritic food chains and the possible consequences for animals at higher trophic levels. The text concludes with possible future scenarios of climate change and atmospheric contamination and the role of Antarctic organisms in the early detection of environmental perturbations.
Authors / Editors:

R. Bargagli

Price:

58.80 EUR; 79.95 USD; 49.99 GBP

Print ISSN:

978-3-540-74005-6

Launch:

1900
-----------------------------------------------------------------------
Register here for the Springer e-mail newsletter providing you with information on the latest products in your field.