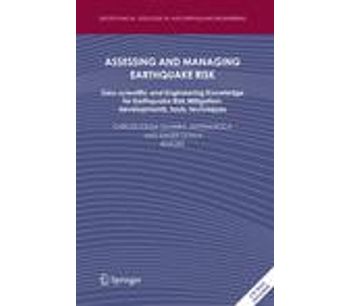 Assessing and Managing Earthquake Risk
This book points out the need of a multidisciplinary approach in the field of risk assessment and management. It provides an overview of the problems, approaches and common practices directly related to earthquake risk mitigation and, in particular, to the preparation of earthquake emergency plans. Written by a team of specialists from different disciplines, the authors worked together extensively in order to create unity and continuity in the text as a whole. Each topic is illustrated with examples of actual applications taken from the bibliography – including websites with available relevant information. Case studies and information on some relevant international projects are given. AudienceThis work will be of interest to students and professionals with a basic education in geology, geophysics, geotechnical and civil engineering, system analysis, geography and architecture. It can be used as a textbook for a specialized post-graduate course on the topic. CD-ROM includedIncluded is a CD-ROM containing full-color versions of figures which are printed in black-and-white in the book itself.
Authors / Editors:

Carlos Sousa Oliveira; Antoni Roca; Xavier Goula

Price:

139.05 EUR; 169.00 USD; 103.00 GBP

Print ISSN:

978-1-4020-3524-1

Launch:

1900
-----------------------------------------------------------------------
Register here for the Springer e-mail newsletter providing you with information on the latest products in your field.