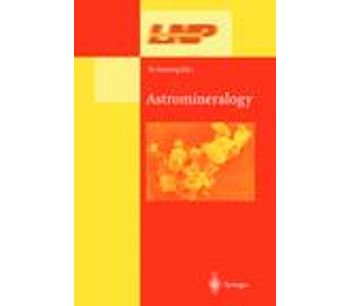 Astromineralogy
Astromineralogy deals with the science of gathering mineralogical information from the astronomical spectroscopy of asteroids, comets and dust in the circumstellar environments in general. It is only recently, however, that this field has received a tremendous boost with the reliable identification of minerals by the Infrared Space Observatory. This book is the first comprehensive and coherent account of this exciting field. Beyond addressing the specialist in the field, the book is intended as a high-level but readable introduction to astromineralogy for both the nonspecialist researcher and the advanced student.
Authors / Editors:

Thomas Kai Henning

Price:

129.00 USD; 96.25 EUR; 81.00 GBP

Print ISSN:

978-3-540-44323-0

Launch:

1900
-----------------------------------------------------------------------
Register here for the Springer e-mail newsletter providing you with information on the latest products in your field.