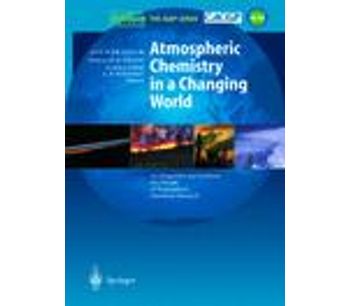 This unique volume summarizes and integrates more than a decade of atmospheric chemistry research, carried out under the auspices of the International Global Atmospheric Chemistry (IGAC) Project of the International Geosphere-Biosphere Programme (IGBP). It is part of a series being written by each of the IGBP core projects. During the period under consideration, great progress has been made in the science, computing, modelling and observational techniques; methods have also improved. Suggestions for the highest priority research for the next decade are made. The volume was written by leaders in the field of atmospheric chemistry research, and includes important information regarding impacts on the environment reinforced by solid scientific results.
Authors / Editors:

Guy P. Brasseur; Ronald G. Prinn; Alexander A.P. Pszenny

Price:

129.95 EUR; 179.00 USD; 117.00 GBP

Print ISSN:

978-3-540-43050-6

Launch:

1900
-----------------------------------------------------------------------
Register here for the Springer e-mail newsletter providing you with information on the latest products in your field.