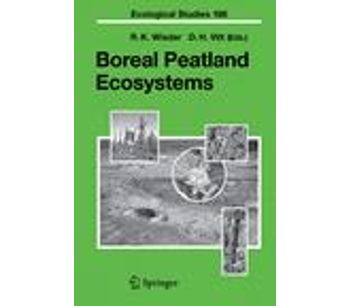 Boreal Peatland Ecosystems
This volume adopts an ecosystems approach to understanding the world's boreal peatlands. It focuses on biogeochemical patterns and processes, production, decomposition, and peat accumulation, and provides additional information on animal and fungal diversity. A recurring theme is the legacy of boreal peatlands as impressive accumulators of carbon as peat over millennia. This carbon legacy is under threat from a wide diversity of disturbances, including wildfire, ongoing climate change, the changing chemistry of atmospheric deposition, and continuing resource exploitation. The volume is of interest to peatland researchers and resource managers, as well as to graduate students in ecosystem science.
Authors / Editors:

R.K. Wieder; D.H. Vitt

Price:

179.95 EUR; 249.00 USD; 162.00 GBP

Print ISSN:

978-3-540-31912-2

Launch:

1900
-----------------------------------------------------------------------
Register here for the Springer e-mail newsletter providing you with information on the latest products in your field.