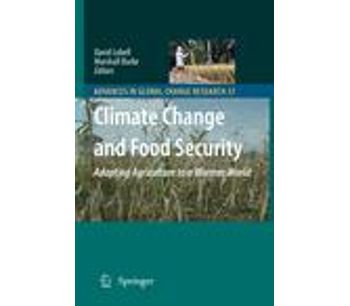 Roughly a billion people around the world continue to live in state of chronic hunger and food insecurity. Unfortunately, efforts to improve their livelihoods must now unfold in the context of a rapidly changing climate, in which warming temperatures and changing rainfall regimes could threaten the basic productivity of the agricultural systems on which most of the world's poor directly depend. But whether climate change represents a minor impediment or an existential threat to development is an area of substantial controversy, with different conclusions wrought from different methodologies and based on different data. This book aims to resolve some of the controversy by exploring and comparing the different methodologies and data that scientists use to understand climate's effects on food security. In explains the nature of the climate threat, the ways in which crops and farmers might respond, and the potential role for public and private investment to help agriculture adapt to a warmer world. This broader understanding should prove useful to both scientists charged with quantifying climate threats, and policy-makers responsible for crucial decisions about how to respond. The book is especially suitable as a companion to an interdisciplinary undergraduate or graduate level class.
Authors / Editors:

David B. Lobell; Marshall Burke

Price:

44.99 GBP; 53.45 EUR; 49.95 USD

Print ISSN:

978-90-481-2952-2

Launch:

1900
-----------------------------------------------------------------------
Register here for the Springer e-mail newsletter providing you with information on the latest products in your field.