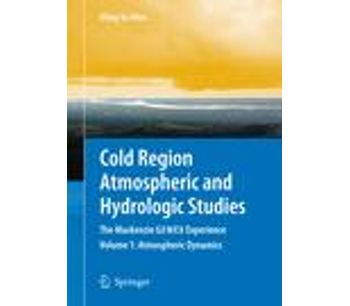 Cold Region Atmospheric and Hydrologic Studies. The Mackenzie GEWEX Experience
This book presents decade-long advances in atmospheric research in the Mackenzie River Basin in northern Canada, which encompasses environments representative of most cold areas on Earth. Collaborative efforts by a team of about 100 scientists and engineers have yielded knowledge entirely transferable to other high latitude regions in America, Europe and Asia. Emphases are placed on the investigation of processes (including storm genesis, precipitation, moisture and energy fluxes and frost), and the improvement and application of a suite of models and remote sensing to enhance the assessment of climate variability and water resources. This book complements the second volume coming from the GEWEX project, dealing with the region's hydrological processes. Together these books provide a unique synthesis of atmospheric and hydrological findings and an integrative approach across disciplines in addressing major research issues of cold regions.
Authors / Editors:

Ming-ko Woo

Price:

160.45 EUR; 209.00 USD; 135.00 GBP

Print ISSN:

978-3-540-73935-7

Launch:

1900
-----------------------------------------------------------------------
Register here for the Springer e-mail newsletter providing you with information on the latest products in your field.