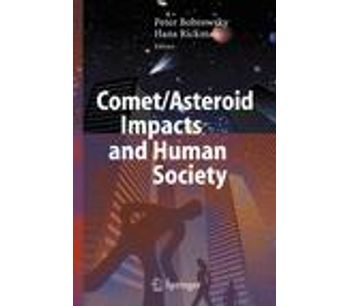 Comet/Asteroid Impacts and Human Society
In 1908 an atmospheric explosion in northern Siberia released energy equivalent to 15 Mton of TNT. Can a comparable or larger NEO affect us again? When the next NEO strikes Earth will it be large enough to destroy a city? Will the climate change significantly? Can archaeology and anthropology provide insights into the expected cultural responses with NEO interactions? Does society have a true grasp of the actual risks involved? Is the Great Depression a good model for the economic collapse that could follow a NEO catastrophe? This volume provides a necessary link between various disciplines and comet/asteroid impacts.
Authors / Editors:

Peter T. Bobrowsky; Hans Rickman

Price:

189.00 USD; 149.75 EUR; 126.00 GBP

Print ISSN:

978-3-540-32709-7

Launch:

1900
-----------------------------------------------------------------------
Register here for the Springer e-mail newsletter providing you with information on the latest products in your field.