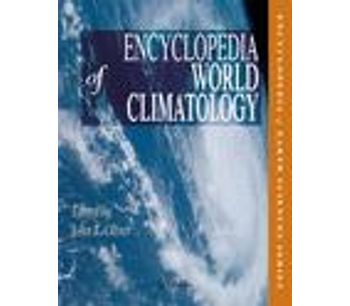 Encyclopedia of World Climatology
Today, given the well-publicized impacts of events such as El Niño, there is an unequaled public awareness of how climate affects the quality of life and environment. Such awareness has created an increasing demand for accurate climatological information. This information is now available in one convenient, accessible source, the Encyclopedia of World Climatology. This comprehensive volume covers all the main subfields of climatology, supplies information on climates in major continental areas, and explains the intricacies of climatic processes. The level of presentation will meet the needs of specialists, university students, and educated laypersons. A successor to the 1986 Encyclopedia of Climatology, this compendium provides a clear explanation of current knowledge and research directions in modern climatology. This new encyclopedia emphasizes climatological developments that have evolved over the past twenty years. It offers more than 200 informative articles prepared by 150 experts on numerous subjects, ranging from standard areas of study to the latest research studies. The relationship between climatology and both physical and social science is fully explored, as is the significance of climate for our future well-being. The information is organized for speedy access. Entries are conveniently arranged in alphabetical order, thoroughly indexed, and cross-referenced. Every entry contains useful citations to additional source materials.
Authors / Editors:

John E. Oliver

Price:

276.00 GBP; 426.93 EUR; 499.00 USD

Print ISSN:

978-1-4020-3264-6

Launch:

1900
-----------------------------------------------------------------------
Register here for the Springer e-mail newsletter providing you with information on the latest products in your field.