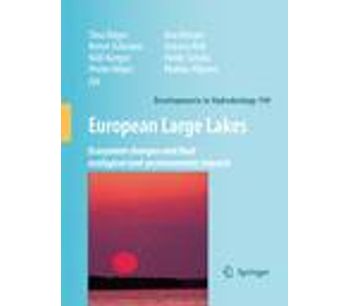 European Large Lakes
Large lakes are important because of their size and ecological distinctiveness as well as their economic and cultural value. Optimal management of them requires a proper understanding of anthropogenic impacts both on the lake ecosystems as such and on the services they provide for society. The specific structural and functional properties of large lakes, e.g. morphology, hydrography, biogeochemical cycles and food-web structure, are all directly related to their size. Although large lakes are among the best-studied ecosystems in the world, the application to them of environmental regulations such as the European Water Framework Directive is a challenging task and requires that several natural and management aspects specific to these water bodies are adequately considered. These vulnerable ecosystems often suffer from accelerated eutrophication, over-fishing, toxic contamination and invasive species. Large lakes offer socio-economic benefits and can be used in many ways, and are often areas in which economic, cultural and political interests overlap. In this book the problems regarding the present status of European large lakes and the directions of change are discussed. Threats caused by direct human impact and by climate change, protection needs and restoration measures are considered.
Authors / Editors:

Tiina Nõges; Reiner Eckmann; Külli Kangur

Price:

149.95 EUR; 209.00 USD; 135.00 GBP

Print ISSN:

978-1-4020-8378-5

Launch:

1900
-----------------------------------------------------------------------
Register here for the Springer e-mail newsletter providing you with information on the latest products in your field.