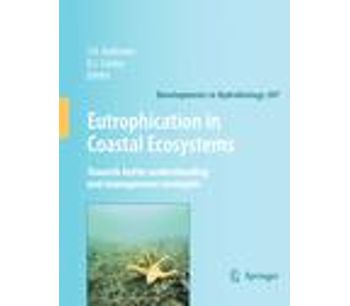 Coastal eutrophication has been and still remains an important issue for the scientific community. Despite many efforts to mitigate coastal eutrophication, the problems associated with eutrophication are still far from being solved. This book focusses on the most recent scientific results in relation to specific eutrophication issues, e.g. definition(s) and causes; nutrient loads, cycling and limitation; reference conditions, primary effects and secondary effects; trend reversal (oligotrophication), as well as links to other pressures (climate change and top/down control). It also focusses on monitoring and modelling of coastal eutrophication, and adaptive and science-based nutrient management strategies. The book is based on selected papers from the Second International Symposium on Research and Management of Eutrophication in Coastal Ecosystems, held 20-23 June 2006 in Nyborg, Denmark.
Authors / Editors:

Jesper H. Andersen; Daniel J. Conley

Price:

179.00 USD; 117.00 GBP; 139.05 EUR

Print ISSN:

978-90-481-3384-0

Launch:

1900
-----------------------------------------------------------------------
Register here for the Springer e-mail newsletter providing you with information on the latest products in your field.