Algarve Drilling & Training Consultants
Algarve Drilling & Training Consultants was established to address the need for professional, highly qualified and experienced personnel for the international energy sector. As a leading oilfield consultancy, providing resource solutions to the international market, Algarve Drilling & Training Consultants take pride in our ability to provide high calibre professionals to meet the demands of our client's requirements.
Company details
Casa da Alegria,
,
Porches
,
Lagoa
8400 490
Portugal
Business Type:

Consulting firm

Industry Type:

Market Focus:

Internationally (various countries)

Employees:

11-100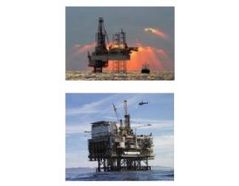 We continue to understand the industry and work 'hand in hand' with our consultants and clients in both mature fields and emerging frontiers exceeding their expectations for safety and adding value for efficiency. All of Algarve Drilling & Training Consultants strive for perfection through dedication and delivering expertise to the drilling industry. Algarve Drilling Consultants is the right choice to teach your crews to work in a safe & efficient manner.

As a result of the rapidly expanding rig fleet, both onshore and offshore, we recognize a shortfall of drilling professionals to assist contractors and operators, start up new rigs or new operations in a safe and competent manner, due to a global shortage of experienced personnel at the rig site. The goal of Algarve Drilling & Training Consultants is to provide a professional service to deliver competent drill crews to our clients in order for our industry to continue to grow in a safe and economic manner.
Drilling and completions consultant, strong in management of drilling rigs and services. Management of onshore and offshore rigs in the North Sea, Africa, Middle East and Caspian Sea. Responsible for all forms of drilling including exploration, multi-lateral, ERD, horizontal, H2S and deep gas wells. Experienced in automated, semi-automated, top-drive rigs. Experienced in shipyard rig construction, start-up and commissioning projects.