Biotix, Inc.
Biotix is a world-class manufacturer of laboratory consumables and liquid handling solutions. We've worked in labs and know what you need to accomplish. Our goal at Biotix is to make it easier for you to get there. Even the smallest detail can make a difference, so we pay careful attention to everything. From our precision-engineered manual and robotic pipette tips, to our recyclable reagent reservoirs, we're always looking for new ways to further your research capabilities by providing better tools. With more than 500 employees worldwide, we have assembled a team of life science professionals that are devoted to bringing you innovative life science products. Working out of our state-of-the-art facilities, we have developed the most advanced pipette tip technologies available under world-class manufacturing and quality standards.
Company details
View in map
Find locations served, office locations and our distributors
Business Type:

Manufacturer

Industry Type:

Laboratory Equipment

Market Focus:

Globally (various continents)
A core value at Biotix is to foster collaborative relationships with customers and partners. By truly understanding the changing dynamics and unmet needs of the scientific community, Biotix is able to surpass industry standards for the quality and performance of its products, services and support.
San Diego, California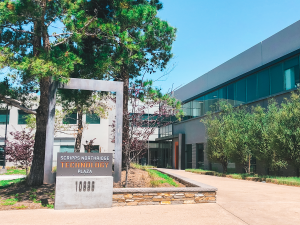 The Biotix Corporate Headquarters has moved as of April 2019 to Scripps Ranch! The new, state-of-the-art facility is home to the Biotix Executive Team, Product Development, Marketing, Customer Service, and Accounting. As we continue to grow, more space is needed, and as a result, the Distribution Center has moved to a larger location in Otay Ranch. We are continuously working as a team to bring you innovative life science products that serve your research needs.

Primary Manufacturing and Assembly Facility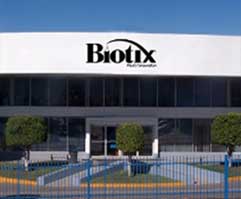 Baja California, Mexico
Nestled in the center of the Medical Products Cluster of the Californias along with other leading U.S. companies such as Gen-Probe, GE Healthcare, and Medtronic, Biotix operates a 70,000 sq ft. manufacturing facility in Baja California, Mexico. The facility is both ISO 9001:2015 certified and FDA registered as Micro Pipette, Device Class 1. Biotix is a member of the American Society for Quality (ASQ), San Diego Chapter.
At Biotix, we focus on Xtreme Quality. This means producing the highest quality manual and automation tips the industry has ever seen. Our quality process begins long before the manufacturing stage. It starts with understanding your needs. Our production floor is a tightly controlled environment where everything from temperature, humidity and air particulate is monitored. These production measures, coupled with our rigorous inspection requirements, ensure that our products are molded to strict quality specifications, making us the most consistent tip producer in the industry.


We use a technically superior lot control system to maintain total quality control down to the smallest detail. With Serial Numbering down to the individual tip tray and CV Testing data printed on every box, you can see for yourself the stringency of our process. As a result of these efforts, you are guaranteed the best possible product for your laboratory.