Butyl Products Ltd.
We are a UK based engineering company specialising in the design, development and manufacture of liquid containment applications. The delivery of quality is central to our business and is underpinned by a rigorous approach to our supply chain management solutions. Our tank kits are dispatched complete with assembly instructions, tools, accessories and repair kits. Packed for delivery worldwide.
Company details
Lingfield House, 11 Radford Crescent
,
Billericay
,
Essex
CM12 0DW
United Kingdom
View in map
Find locations served, office locations, manufacturers and our distributors. Or browse our memberships .
Business Type:

Manufacturer

Industry Type:

Water Storage

Market Focus:

Globally (various continents)

Year Founded:

1965

Employees:

11-100
This company also provides solutions for other industrial applications.
Please, visit the following links for more info:
50 Years and still going strong…
Would you believe that Butyl Products Ltd has a farming family connection that can be traced back to 15th Century Surrey, England? Quite incredible! If you'll permit – we'd like to share a short version of our family story so far…


Even as early as the 1950's enterprising Daniel 'Wynk' Young was one of the first farmers in the UK to own a combine harvester. Nothing to do with geomembrane linings we grant you, but this led to the import of the first Flail Forage Harvester from America, a license to manufacture them in the UK, an order for 4,000 machines from Massey Ferguson in 1959 and ultimately the sale of interests to John Deere in 1962. A promising start we're sure you'll agree.

Image left: Wynk Young and son John at their family farm, Lingfield, Surrey, 1960

Further innovations in agriculture with barley steamers and 2 successful businesses followed in the mid to late 60's. But how did an enterprising farmer get into geomembrane linings? Read on…

1965 – Esso Chemical Company approached Wynk to examine the suitability of an artificial rubber polymer, from crude oil by-products for agricultural purposes. The possibilities were so many that Wynk, together with investor Alec Grayburn and Esso's technical support, formed the company Butyl Products Ltd. to produce high grade synthetic rubbers. The company prefabricated Butyl sheet rubber for geomembrane applications, installing reservoir and canal linings around the world, so successfully in fact, that they were presented with the Queens award for Export in 1970. The addition of quality sheet plastics to the range made Butyl Products Ltd the largest UK geomembrane installer, which continued for well over 30 years. The introduction of water storage, distribution and treatment equipment further enhanced our portfolio and helped to create new markets in humanitarian aid, medical industry, peacekeeping operations, government bodies and civil engineering sectors.


Image right: Experimental feed troughs manufactured from Butyl rubber,1966
The company passed from Wynk to his sons Robert and John during the mid 90's with other family members employed in a variety of roles throughout the company's 5 divisions. Our 'family' has grown considerably since the early days and at least 10% of our staff members have been with us for over 20 years! The company has been successfully supplying and installing geomembrane lining systems and water storage, distribution & sanitation equipment around the world since the early 70's and has gone from strength to strength, marking its 50th anniversary as a record year in 2015 for growth across all sectors. The formation of our specialist geomembrane lining division Butek Landline in early 2015 continues to strengthen our tradition of providing top quality products and services with experienced, highly trained staff in each of our specialist divisions.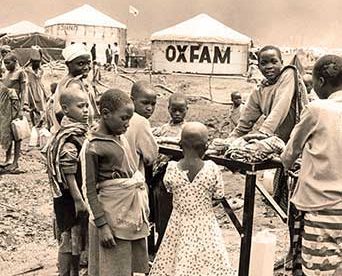 The company marked it's 50th year with the presentation of a plaque at our Billericay premises, officiated by Lord Petre, Lord Lieutenant of Essex, and attended by the shareholders, directors and staff of the company.