Catalytic Products International (CPI)
Catalytic Products International is the preferred resource for innovative and efficient industrial air pollution control solutions. Customers from across the globe rely on our expertise to solve their most complex VOC, NOx, and Odor pollution challenges. The custom engineered systems include, Thermal Oxidizers, Catalytic Oxidizers, Regenerative Thermal Oxidizers (RTOs), Energy Conservation Systems, incinerators, and precious metal catalyst products. Other services include, complete turnkey installations, engineering packages, permitting assistance, maintenance service contracts, fugitive capture systems, total enclosures, and energy conservation systems. Our equipment is also at work meeting energy conservation strategies and minimizing green house gas (GHG) emissions. As a trusted industry resource that combines a diverse application experience with world class engineering competencies; our entire team is proud to be your partner in air pollution control.
Company details
Business Type:

Manufacturer

Industry Type:

Market Focus:

Nationally (across the country)

Year Founded:

1969

Employees:

11-100

Turnover:

$10,000,000 US - $100,000,000 US
This company also provides solutions for other industrial applications.
Please, visit the following links for more info: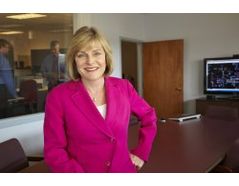 A Worldwide Leader in Air Pollution Control Systems
Catalytic Products International, Inc. (CPI) was founded in 1969, initially specializing in precious metal catalyst production. Armed with a firm background in process chemistry and system mechanics, CPI evolved into a worldwide leader in the supply of high quality air pollution control systems.

Today, CPI partners with its customers as a trusted resource in resolving the most complex air pollution and energy conservation problems. Our innovative and cost conscious solutions assist customers in meeting stringent air pollution control mandates while remaining vigilant about their energy consumption.
Custom Air Pollution Abatement systems provide product solutions for any kind of VOC, HAP, NOX, odor or other air pollution control project, including:

Catalytic Oxidizers
Direct-fired and Recuperative Thermal Oxidizers
Thermal Combustors

Specialized heat exchangers and filtration systems that assist in complying with greenhouse gas regulations and create efficiencies for rising utility costs.
CPI continues to provide METAC specialty catalyst, ceramic replacement catalyst and catalyst testing services.
CPI's professional engineering team offer expert design capabilities in all aspects of fume incineration/oxidation, energy conservation, process integration and installation packages.
A Technical Service Group is staffed to handle 24-hour immediate response service, planned maintenance services and spare parts sales for existing systems, retrofit applications, after-sale services and sample testing.
Message from Our CEO
CPI prides itself on providing a single-source solution to your pollution control requirements. The ability to produce each of the air pollution control technologies – Regenerative Thermal, Catalytic and Thermal Oxidation - gives CPI the ability to analyze your needs and make optimal and practical recommendations.

Our customer-centric culture is pivotal in our ability to listen to your issues, discuss your expectations and understand your project needs. This personalized approach is essential to serving you best.

Our single source commitment assures you that our products are backed by industry leading guarantees and warranties, provided with excellent service and support, and backed by our 45+ year history of providing high quality air pollution control solutions!

Our goal is to keep your operations compliant and profitable….let us show you how we can help!
600 Installations | 18 Countries | 1 Company
With nearly 45 years of experience in air pollution control, CPI's depth and unique application expertise offers all types of VOC treatments to reach many different markets.
With over 600 installations worldwide, we have helped our customers reach higher levels of performance and profitability.
Today we are transforming companies by controlling their challenging pollutants and meeting sustainability standards while lowering operational costs, reducing downtime, achieving energy optimization and maintaining their current process.
We have all your air pollution control solutions.