EyeCGas - OGI by OPGAL
For the Industrial industry, Opgal developed the only gas leak detection camera of its kind in the world that has been certified for use in sensitive and hazardous locations according to American and European standards (ATEX, CSA, UL). The company was also the first to provide an FAA-approved landing assist and situational awareness system for the avionic industry. Decades of research and development have been invested in state-of-the art and unmatched image-processing capabilities. Opgal's technology, based on exploiting minute levels of energy to produce meaningful video data, goes far beyond standard image quality. Opgal's products facilitate the detailed insight required to make the correct assessment of a situation and take appropriate action.
Company details
View in map
Find locations served, office locations and our distributors
Business Type:

Manufacturer

Industry Type:

Market Focus:

Globally (various continents)

Year Founded:

1983

Employees:

101-1000

Turnover:

$10,000,000 US - $100,000,000 US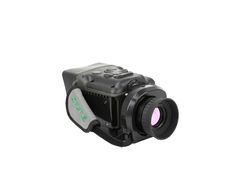 Since 1983, Opgal has provided one of the broadest product lines of innovative thermal imaging and near infrared illumination camera solutions. The breadth and depth of this product line establishes Opgal as a leading player in the complex and wide-ranging defense, security, industrial, and aviation markets. In the Security market, Opgal enables transportation, city and state governments, industrial, and utility customers to detect, recognize, and identify security threats 24/7 even in complete darkness and difficult visibility conditions. A market leader in the Defense industry, Opgal is known for working closely with customers to deliver custom made solutions that address specific needs.
Key benefits to customers and partners:
A wide variety of products and technologies
Unparalleled video quality for accurate analytics with minimal false alarms
Thermal imaging and near-infrared illumination cameras
Custom made solutions for defense customers for fast time to market
Over 35 years of field proven technology and experience
Backed by years of success, Opgal is a global company with customers in over 60 countries.
Opgal is known for its first class business relationship with its distributors and customers. Our goal as a leading OGI solution provider is to always be on top of the industries requirements and needs. Cooperating and constant communication with our global partners and customers is vital to our success. Customer satisfaction is our priority. If you are in the Oil and Gas industry and are looking to add to your product portfolio, send us your details below. We will be happy to discuss cooperation in your area.