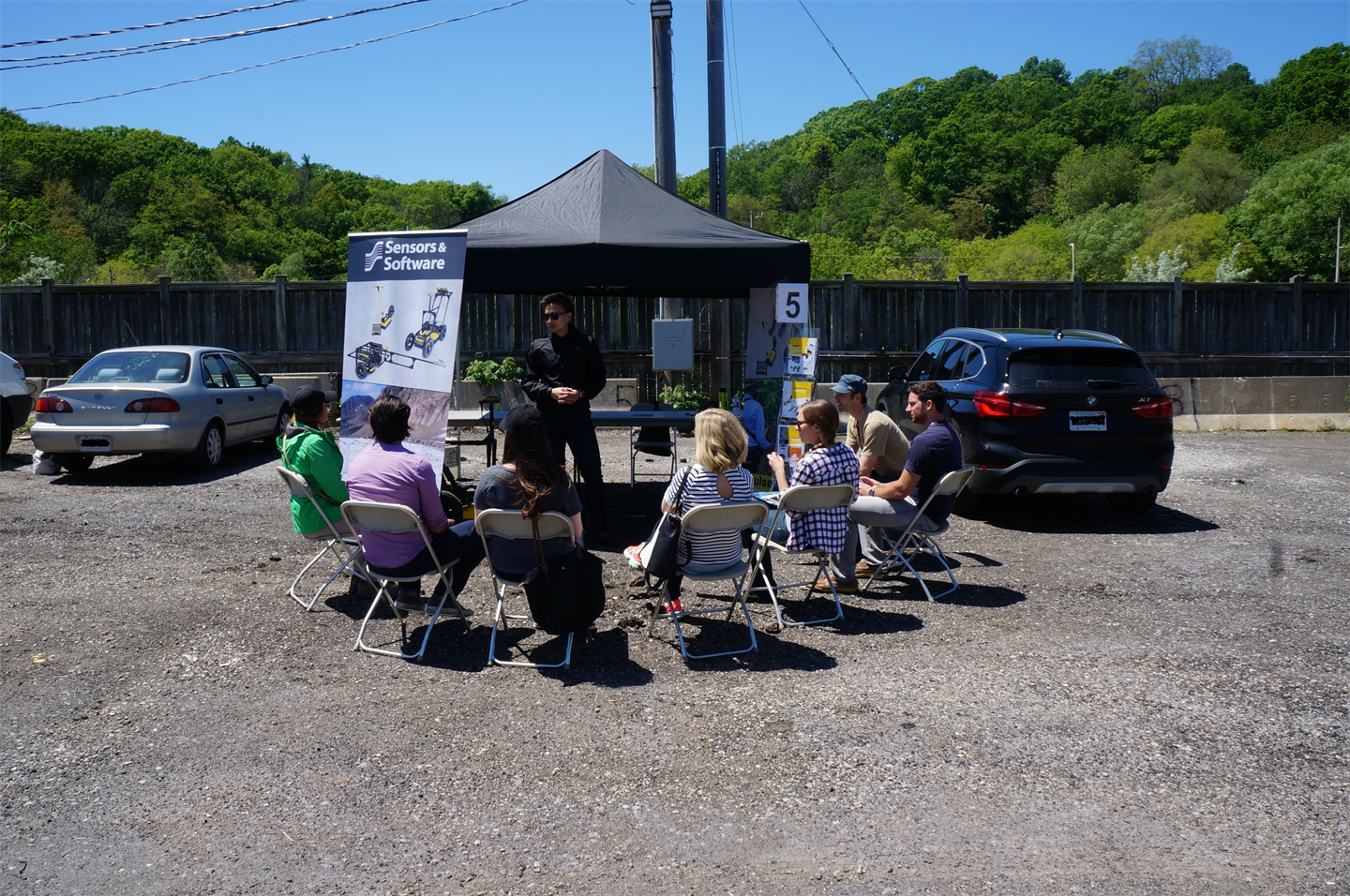 GOwen Environmental Limited
Over the last 35 years, countries around the world have developed and implemented guidelines and standards for the investigation, mitigation, and remediation of contaminated properties. In all sectors of the economy, high profile contaminated sites, human health issues, litigation, and enormous cleanup costs have heightened the awareness of environmental issues relating to contaminated properties. Contaminated soil, sediment or groundwater in prime real estate and sensitive ecological locations has resulted in the loss of millions of dollars due to lack of development or ineffective management of these properties.
Company details
Business Type:

Training provider

Industry Type:

Site Remediation

Market Focus:

Globally (various continents)
GOwen ENVIRONMENTAL was founded to provide specialized and leading-edge environmental training and networking through courses, conferences, and workshops. This Course was developed to provide a medium for the transfer of unbiased information and technology to clean up contaminated properties. The Course has evolved over the last 23 years into an internationally recognized solution-based training program that brings together participants, regulators, consultants, and academics from across the globe.
International Association of Hydrogeologist (IAH) (www.iah.org) is an international organisation for scientists, engineers and other professionals working in the fields of groundwater resource planning, management and protection. It was founded in 1956 and has grown, with the increasing social and environmental importance of groundwater, to a membership of more than 3500 members in more than 135 countries.
The Course is firmly established as far as content and instruction. The Course is sponsored by one of the largest environmental associations in North America and largest groundwater resource protection associations in the world. Over the last 23 years, the Course has received support and sponsorship from major environmental associations world-wide. The instructors represent academia, government, and the private sector; all are leaders in their respective fields. This framework provides for an unbiased transfer of information that provides individuals who own, regulate, investigate, remediate or are impacted by contaminated properties with a solid theoretical and practical foundation in contaminated site management. The management of these sites is a multi-disciplinary task. This course integrates all the disciplines necessary to successfully, efficiently and economically manage or make decisions regarding these sites.
Course participants will receive theoretical and practical foundations, as well as important information regarding regulatory compliance aspects of contaminated site management. This knowledge will be coupled with a hands-on approach to understanding the tools and techniques for managing contaminated sites. Some experience is helpful, but not necessary, as the Course teaches basic principles before addressing more advanced topics.
This is the only one week indoor-outdoor course being offered globally that covers all issues related to managing subsurface contamination, from theory to practice. Regardless of your level of expertise, the combination of information presented during this Course will not be found elsewhere and will provide you with the knowledge and confidence to effectively manage contaminated sites. This Course will provide participants with the competitive edge required in this rapidly evolving field.
As part of the education process, selected case histories of soil, sediment and groundwater investigations, remediations and risk assessments will be studied to further emphasize the practical aspects of each lecture topic. While a good number of 2-3 day short courses are offered on some aspects of contaminated site management, there are few one-week courses offering the opportunity for in-depth learning of a more complete range of issues. The extent of recent developments in the science and technology of contaminated and hazardous waste site management is such that one would be required to attend many short courses in order to be brought up to speed. Our intensive one-week course, with additional workshops and outdoor demonstrations, is an attractive alternative for busy professionals.
This week-long course allows for a half-day of outdoor seminars to demonstrate the various site characterization and remediation technologies currently being used on sites across North America today. Two optional nightly seminars will provide the attendee with hands-on computer workshops to demonstrate the applicsation of environmental decision support software, groundwater modeling and risk assessment modeling tools.
The 15 instructors in this course, along with the many technology demonstrators, will provide students with a unique access to a very broad base of practical experience and an excellent opportunity to network with leading professionals.