Hydro BioScience, LLC (HBS)
Hydro BioScience, LLC is a scientific research, engineering, and manufacturing company, located in Piney Flats TN. Pioneers in the application of ultrasound for algae and biofilm management and eradication, HBS also manufactures the worlds most advanced water quality monitoring systems. HBS currently works with many municipalities, businesses, and private individuals in aiding the implementation of applications targeting the lowering of their chemical footprint, cleaning their water sources, and ensuring safe environmental conditions where water is concerned. https://www.hydro-bioscience.com/
Company details
View in map
Find locations served, office locations and our distributors
Business Type:

Manufacturer

Industry Type:

Market Focus:

Globally (various continents)

Year Founded:

2016

Employees:

11-100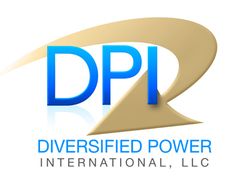 Since 2016, Hydro BioScience, LLC (HBS) and Diversified Power International, LLC (DPI), have been pioneers of worldwide patented Ultrasonic Algae Remediation systems and technology, as proven through thousands of system installations. As stewards of the environment, with regard for public safety, HBS is driven to lower the chemical footprint. Through continued scientific research and product innovation, HBS commits to providing you, our valued customer, with ever improving functionality, quality, and afford ability.
We are a USA based, research, engineering, and manufacturing company dedicated to chemical free, algae and biofilm remediation technologies and products which expand the water management professional's toolbox. We supply effective, chemical-free alternatives for algae, biofilm, and biofouling remediation and eco-friendly, remote water quality monitoring tools.
Water management professionals Depend on Hydro BioScience, LLC
Our algae management division of Diversified Power International, LLC was established in 2016. We research, develop and continually improve on the only world-wide patented UltraSonic technology for Algae & Biofilm management. With great improvements to previous technology, our products now far exceed the effectiveness of EVERY other UltraSonic product on the market and does so at considerably less expense. in 2021, Hydro BioScience, LLC established itself as a separate company to better handle focus, growth, and expansion.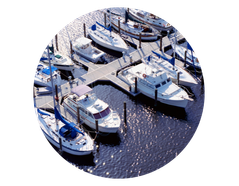 Our 100% chemical free and safe systems are found in thousands of applications in many countries. Where need exists to safely and effectively mitigate against current and future algal blooms, our applications are nearly universal. These include: lakes, ponds, rivers, holding tanks, water sewage systems, aqua-culture, Farms, wineries, Cooling towers, etc.
In early 2022 HBS entered the water quality monitoring market with the release of the SolaRaft-iQM™. Where the necessity of constant water quality data exists, our completely solar powered, water quality monitoring system provides the perfect solution. The SolaRaft-iQM™ features wireless communications to any computer or hand held device with little maintenance required. This technologically advanced system, with remote functionality, proves itself as another invaluable, eco-friendly tool for the water management professional. Our larger system, The SolaRaft-iQDB™, incorporates BOTH our Ultrasonic algae remediation system and our water quality monitoring into a single raft.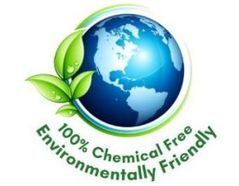 Not only those values in regards to the environment but also to our valued employees, dealers, and customers. Our USA based facility provides many full time jobs in our community and without their work and dedication, our mission would not be possible. We are committed to their concerns as individuals just as we are committed to dealers and customers concerns. We intent to provide as much assistance as possible in regards to the wellbeing of fruitful relationships with all we interact with. While we are currently a small company, our dreams and impact, thus far, are indicative of a much brighter future for our place in our community and on the planet.