Integrated Flow Solutions LLC (IFS) is a global solution provider of skid-mounted, modular liquid and gas process systems. These units are fully optimized "Engineered-to-Order" packages which ship ready to "plug into" the process flow at your plant. IFS designs and manufactures a wide range of these modular packages for the process industry. Some of our popular packages include for NOx reduction for air quality, fuel gas conditioning, vapor recovery, electric process heating, chemical injection, and heavy coker gas oil filtration, to name just a few.
Company details
6461 Reynolds Road
,
Tyler
,
Texas
75708
USA
Business Type:

Manufacturer

Industry Type:

Energy - Power Distribution

Market Focus:

Globally (various continents)

Year Founded:

1979
This company also provides solutions for other industrial applications.
Please, visit the following links for more info:
Integrated Flow Solutions LLC (IFS), formerly Flowtronex International, specializes in the design and manufacture of Modular Engineered-to Order Liquid & Gas Process Systems. Founded in 1979 as an outgrowth of the pump distribution business, IFS serves the Oil & Gas, Power, and Air Quality Industries.
The Company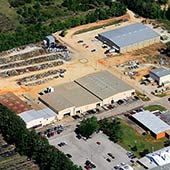 Tyler, Texas: With over 100,000 square feet under roof, the (7) acre facility has (18) overhead cranes and indoor blast/paint facilities.

Products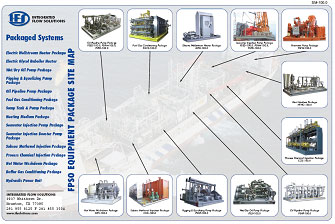 IFS's products serve the Oil & Gas, Power, and Air Quality industries. IFS has designed unique "Site Maps" to communicate typical plant process flow and the products manufactured by IFS.

Sales/Applications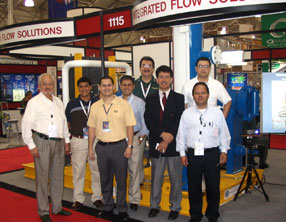 IFS sales and applications staff reviews each customer inquiry in detail. In many cases, proposals provide alternate solutions to a customer's application incorporating IFS's knowledge and experience. Typical proposals also include process simulations, process & instrumentation diagrams (P&IDs), footprint outline drawings, and past project photos. Equipment installation lists are available upon request.