IUCT is a high technology company that is dedicated to discovering, creating, developing and exploiting new knowledge with the aim of transfering or licensing it to chemical, pharmaceutical and biotechnology industries. This knowledge is gained through a self pipeline of new products, processes and technologies, as well as a collection of technology and knowledge transfer services offered to specialized companies.
Company details
C/ Àlvarez de Castro, 63.
,
Mollet del Vallès
,
Barcelona
08100
Spain
Business Type:

Service provider

Industry Type:

Analytical Services

Market Focus:

Internationally (various countries)

Year Founded:

1987

Employees:

11-100

Turnover:

1,000,000 - 10,000,000 €
This company also provides solutions for other industrial applications.
Please, visit the following links for more info: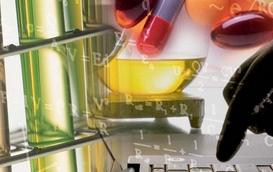 IUCT research and development activities are customer oriented, with an organization that guarantees innovation, secrecy, committement, competitivity and quality at each step of the R&D process. Industrial projects are approached through problem-solving strategies using state-of-the-art science and technology carried out by multidisciplinary teams under the highest quality standards.

One of the primary goals of IUCT is to support chemical and pharmaceutical companies to achieve their productivity, quality and competitively objectives by offering scientific and technological innovations in a highly professional and reliable relationship. Strong interaction with industrial partners and direct contact with laboratories not only makes it possible to design innovation programmes that fully meet industrial requirements and expectations but also a continuous improvement and update of IUCT core technological platforms.

IUCT has worked for more than 550 companies, realizing research and development projects, analysis and consultancy projects, or formative plans
IUCT core business activities are divided in three strategic areas.

Research, Development and Innovation projects
Development of proprietary R+D and knowledge transfer to industry: PIPELINE
'Contract research' or tailored R+D projects
Development of proprietary Technology Platforms to build strategic cooperative industrial projects.
Technological Services
Analytical Services
Pharmaceutical, nutraceutical and cosmetic production
Consultancy services andTechnical Audit
Knowledge transfer and scientific and technical training
Open trainig
Customised training in a wide number of areas of scientific knowledge
Conferences, Seminars, Workshops and Congresses
In the area of own projects of I+D+i to transfer the technology generated to the companies IUCT it has designed and developed 17 projects placed in the different areas of action. The developed ones in the last 3 years are detailed hereinafter.

Of these projects there have been requested 5 national patents that have been extended to PCT. Nowadays one is in phase of draft of clear 2 more.

During the last 6 years 16 of our projects they have been subsidized by diverse public Spanish administrations (CIRIT-CIDEM, PROFIT, CDTI) and Europeans (EUREKA, CRAFT). In 2004, subsidies have been obtained in five national programs, two Europeans (FP6) and three Catalans.

From his foundation IUCT it has taken part in more than 20 congresses of international and national character with his corresponding scientific international contributions. Beside organizing and to coordinate anually such conferences of great relevancy as: 6 ª edition of the ' Green Chemistry Conference ' and 7 ª edition of the ' Combinatorial Chemistry Week '.