Multisensor Systems Ltd.
Multisensor Systems is a developer and supplier of Environmental, Water and Air Monitoring instruments based in the United Kingdom. These includes solutions to: 1) Protect Water Treatment facilities and Waste Water Treatment Works from oil spills and contamination 2) Provide pollution control to Boreholes, Rivers and other water courses 3) Monitor the Total THMs in drinking water treatment plants 4) Measure VOCs in water and in gas 5) Measure ammonia in wastewater 6) Monitor industrial effluents
Company details
View in map
Find locations served, office locations and our distributors
Business Type:

Manufacturer

Industry Type:

Market Focus:

Globally (various continents)

Year Founded:

2006

Employees:

1-10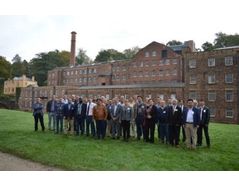 Multisensor Systems is a developer and supplier of Environmental, Water and Air Monitoring instruments based in the United Kingdom. Our products are designed and built to the highest quality standards and are used to:
Our instruments provide a very high level of sensitivity and also the facility for on-line reporting, which optimizes your response time to pollution events or accidental spillages. The low maintenance and calibration requirements minimize the ongoing cost of ownership.
Our technology is based around the use of industry leading sensor products, innovative signal processing techniques and the understanding and implementation of our customer's needs.
Our success depends on customer service, whether that is in quality of our systems, the advice and assistance we provide to our customers in product choice and application, or the onsite training provided to ensure the full benefit of the instruments are realized.
To find out more about our VOC Analyzer, Oil in Water Analyzer, Ammonia Analyzer and THM Analyzer, please Contact Us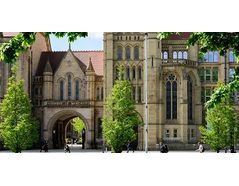 Multisensor Systems started life in the University of Manchester. The company was the brainchild of Professor Krishna Persaud, an acknowledged authority in electronic noses.
The original development was for an instrument to detect heavy organic loads in waste water, allowing treatment works to respond to the loading with changes in dosing or storage of waste until it could be processed.
This was followed by an instrument to detect very low concentrations of Volatile Organic Compounds (VOCs) in clean water to protect drinking water treatment plants. This instrument became the MS1000 and has been supplied to many customers.
2007 - The success of the MS1000 caused the University of Manchester Intellectual Property (UMIP) Company to inject seed funding and establish Multisensor Systems Ltd as an entity.
2009 - With sales increasing there then became the need for full time management and support staff and so the company sought funding to take it to the next stage of development.
2010 - Funding was obtained in March and the first staff employed. At the end of August 2010, the company moved from the University campus to Cheadle, south of Manchester.
2011 - A new upgraded version of the VOC instrument was released as the MS1100 VOC Pollution Event Analyzer, featuring a smaller footprint and updated software.
2012 - This was an exciting year for Multisensor with the launch of the MS2000 THM Analyzer and the MS1200 online VOC Analyzer . International sales increased, with sales channels opening up into Asia.
2013 - Further new distributors were appointed in Canada and the USA and, due to customer demand, an ATEX approved analyzer for use in environments with an explosive atmosphere was developed and produced - The MS1100-ATEX.
2016 - The ground-breaking new Ammonia Analyzer - the MS3000, began trials
2017 – Multisensor moved to larger premises to handle increased business and completed trials of the MS3500 Ammonia Analyzer for Raw Waste Water applications.
The current focus for Multisensor systems is in developing new products, widening the application base for its existing products and expanding the geographical markets supplied.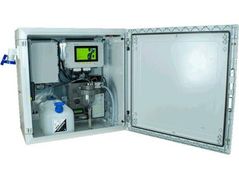 Multisensor Systems has developed IP in both sensor technology and in the use of advanced sensors to provide high performance instruments.
This expertise extends to the materials physics of sensor materials, manufacturing techniques and the use of sensors to provide data. Research is ongoing into new techniques and processes which will be used in future Multisensor products.
The understanding and use of chemical properties make Multisensor's products both sensitive and accurate but this also contibutes to their long lifetime and low maintenance requirements.
The development of powerful control and signal processing hardware and software is a vital part of our capability. Immunity from environmental changes and sensor properties provide Multisensor with a lead over products which require frequent calibration and servicing.
Multisensor is also capable of developing bespoke solutions and adapting products to suit new applications and challenges. Our knowledge and drive to provide the best instruments available is unchallenged.