Power Plastics s.r.o.
We design, manufacture and install systems for treatments and filtration of drinking and technological water in a wide range of use [treatment of drinking water, treatment of industrial water, water pre-treatment, additional water purification, removal of soluble and insoluble substances from water, removal of iron and manganese from water, tertiary purification of water, cooling tower water treatment, sand filtration, filtration with active charcoal and other media, reverse osmosis and electrical deionisation …].
Company details
Business Type:

Manufacturer

Industry Type:

Market Focus:

Globally (various continents)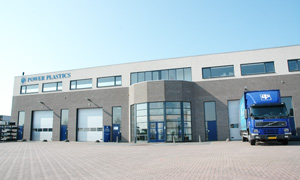 We design filtration devices and systems and we manufacture with a maximum emphasis on quality, energy performance, long-term operation, in the most demanding conditions and operation simplicity.
We deliver the devices and systems with manual, semi-automatic and fully automatic controls – controlled by a PLC unit.
Our philosophy is based on the fact that each sector needs treated water, both drinking and technological water. Optimally treated industrial water is the condition precedent of how to maintain machines and devices in a good operational condition, to extend their lifetime and to increase production effectiveness. But water treated in an optimum way is a necessity.
We are a world-wide organisation with representation in Europe, the U.S.A., South America and Central America, Africa and in the Middle East.
Our filters and filtration systems are installed in more than 50 countries of the world. Our customers are also leading world companies operating in the field of water treatment, multinational companies, governmental and humanitarian organisations, municipal companies and industrial groups.
All our products are manufactured according to the ISO 9001 quality management standards, as well as the EU Directives.