Real Tech Inc.
Since 2004 Real Tech`s vision has remained the same; to make water quality monitoring more practical, affordable and accessible for all. Provide rapid and accurate detection of water quality parameters that are important to our clients, every minute, every day. From source to tap and back again, our continuous online remote monitoring solutions can provide up to the minute insights about parameters and compounds such as BOD, COD, TOC, DOC, UV254, UVT, Nitrates, Nitrites, BTEX, OIW, TSS, Colour, Dyes, Chromium VI, Permanganate, Diesel Fuel, Benzene, Ozone, Pesticides, Monochloramine, Surfactants, Black Liquor, THM/HAA, Spectral Fingerprint, and much more. 1000`s of clients in over 50 countries rely on our comprehensive range of water quality monitoring solutions to meet their individual monitoring needs.
Company details
View in map
Find locations served, office locations and our distributors
Business Type:

Manufacturer

Industry Type:

Market Focus:

Globally (various continents)

Year Founded:

2004
This company also provides solutions for other industrial applications.
Please, visit the following links for more info: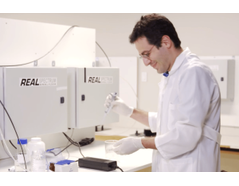 Every Minute of Every Day, Where There is Water We Are There
Our Value
Is advancing the management of water, empowering our clients to gain access to the information they need, when they need it, so they can take control and know what's in their water.
Our Benefit
Is invaluable across many applications. Our results are significant as our solutions help to improve the efficiency and optimization of treatment processes providing cost savings and enhanced water quality results, detect events immediately preventing upsets, reduce energy and chemical usage, minimize pollution protecting our environment, gain compliance assurance and ensure public health, safety and security.
Our People
Make all the difference! We have built an incredibly talented and dedicated team providing us with many in-house capabilities while maintaining strong external partners, who all share in our passion and vision and truly care about our clients.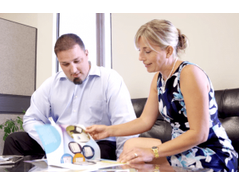 Real Tech Is Advancing the Management of Water and Wastewater.
Our focus is on creating a whole new world of detection possibilities in water and wastewater that are practical, accurate and affordable.
Real Tech's innovative solutions use light for water quality analysis (spectrophotometry and fluorescence). Many water quality parameters and compounds absorb within the UV and visible wavelengths, including organic compounds, nitrate, nitrite, chromium VI, colour, permanganate, benzene, ozone and so much more.
Real Tech's clients include large water treatment companies, municipalities both big and small, government agencies and Fortune 500 companies. We offer practical, accurate and affordable water quality monitoring solutions for a broad range of industries and sectors. From wastewater to high purity, we have a comprehensive product line to meet the unique needs of our clients.
Municipal Drinking Water
Dairy
Chemical
Municipal Wastewater
Brewery
Semiconductor
Environmental
Pulp & Paper
Aquaculture
Food & Beverage
Textile