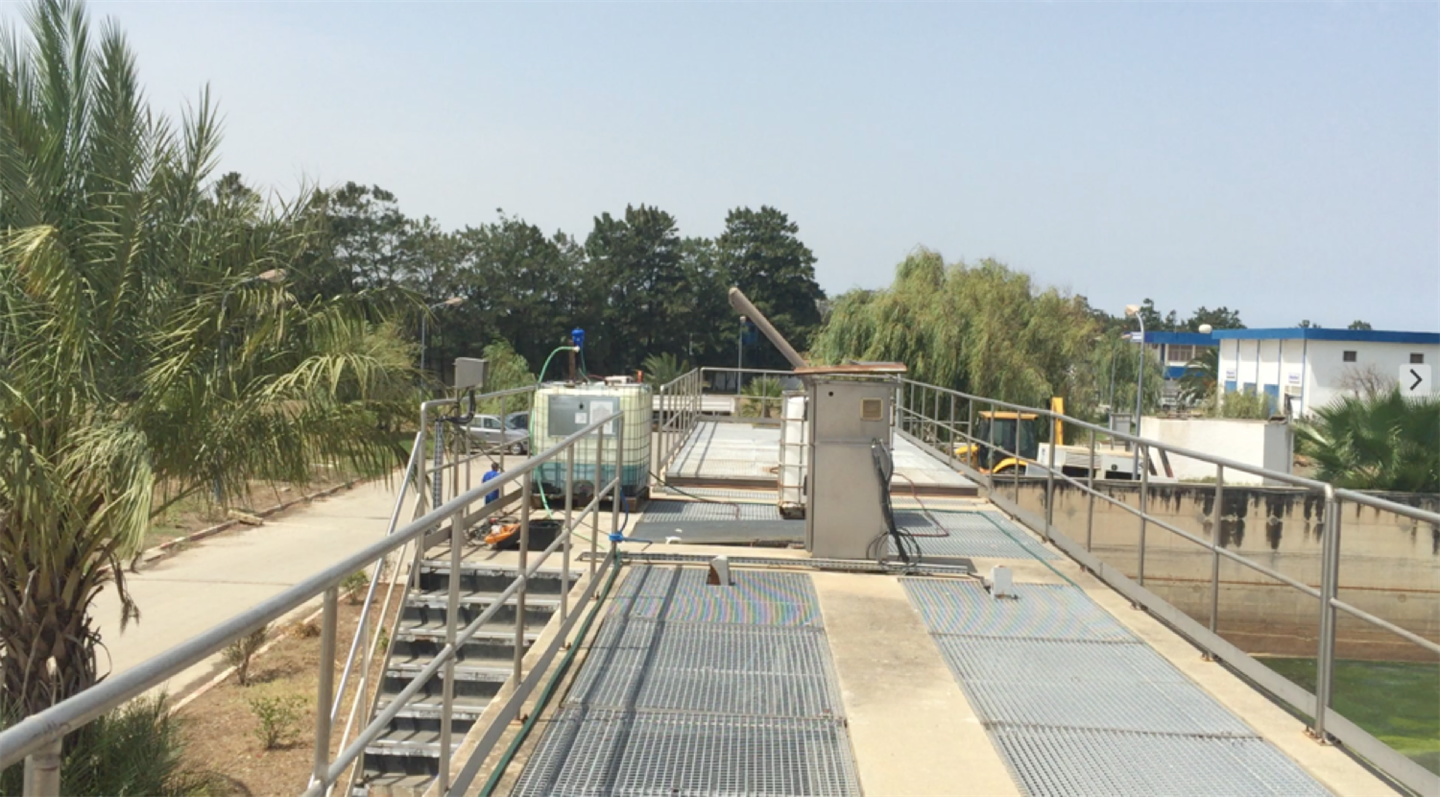 SARGO s.a.
We manufacture and sell through local distributors Preventive Odour Control products, that prevent the formation of toxic and dangerous gases such as hydrogen sulfide and ammonia. Fields are wastewater stations (industrial and municipal), composting plants, septic tanks, sewage systems, manure, food decay, etc...
Company details
Avenue Minerve, 29/39
,
Brussels
,
1190
Belgium
View in map
Find locations served, office locations, manufacturers and our distributors.
Business Type:

Manufacturer

Industry Type:

Air and Climate

Market Focus:

Internationally (various countries)

Year Founded:

1992
The company SARGO

SARGO specializes in products at the forefront of technology in the fields of environmental protection.

In particular, SARGO has the exclusive distribution of products from Monsanto Enviro-Chem Systems ™ (USA), revolutionary and innovative products that neutralize odors by using a special chemical process extremely efficient in order to achieve spectacular and sustainable results.

In existence since 1992, SARGO is a company specializing in the distribution of environment-friendly fine chemicals. It focuses in particular on products that prevent and eliminate bad and offensive odors – ENVIRO-CHEM Cx and ENVIRO-CHEM AG - and on biodegradable multi-purpose degreaser – OILGON.

Enviro-Chem: Preventive Odor Control Agents (POCA)

ENVIRO-CHEM Cx and ENVIRO-CHEM AG are two unique products falling under the POCA (PREVENTIVE ODOR CONTROL AGENTS) technology. Their function is to prevent and eliminate offensive odors coming mainly from Hydrogen Sulfide (H2S), Ammonia (NH3), mercaptans and other sulfides or polysulfides. Contrary to the classical well-known "masking agents", that simply replace a bad odor by a "pleasant" one, the Cx and AG products will react with large molecules containing nitrogen and/or sulfur (the "smelling" agents) and form a chemical complex that will not be rapidly destroyed by bacterias or oxygen (air) and lead to small, volatile and bad smelling molecules. As the complexes are biodegradable, the natural process of decomposition ("catabolism") will not resume before 10 to 14 weeks, providing therefore a long period with no odors.
ENVIRO-CHEM Cx is aimed at preventing odors in sludge and water from wastewater stations, landfills, composting sites, sewage systems, containers, used kieselgur, used animal litter, poultry, pigs and cattle blood, car-wash… It also works on household uses such as food wastes and soiled diapers.
ENVIRO-CHEM AG is to be used in some wastewater stations, on animal manure (pigs, cattle, chickens…), in septic tanks and for removing THT stains (Tetrahydrothiophene).
OILGON: MULTI-PURPOSE BIODEGRADABLE DEGREASER OILGON is a fully biodegradable nonflammable non-toxic degreaser that is used wherever oils, greases, soot and carbon black are difficult to get rid of. So far, it is the sole product that allows a complete cleaning of carbon black (which is important in the industries of master-batches - plastic balls to be extruded and rubber). It also gives the best results in the cleaning of grease traps (food industries) and burned heavy fuel (boilers). It is widely used by gas stations (to clean the pumps), petroleum industry (processing equipment, paraffin removal, injection well treatment, engine rooms and oil-saturated concrete) metal industries, maintenance companies, food companies, plastic and rubber industries and in marine applications (bilges, fiberglass hulls) among others.

OILGON has also shown perfect results in the area of household uses: in the kitchen, it can be used on tiles, in ovens, on grills (barbecues), on the furniture, floors, nicotine-stained places and on ventilating hoods. It is also used to clean plastic window frames and garden furniture.