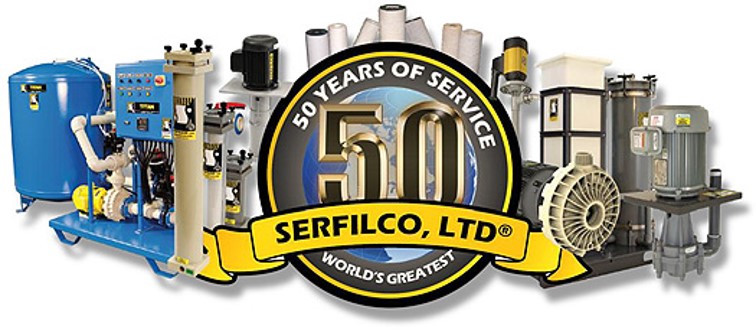 7 products found
Serfilco International Ltd Products
Pumps - Drum-Barrel-Tote

Complete product line of Drum Pumps and Manual Hand Dispensing pumps for fast, safe and convenient transfer and dispensing of liquids.For chemically aggressive liquids such as acids, alkalies and salt solutions as well as most solvents and organic ...

For point-of-use dispensing / filtering of water and chemicals used for: Plating / pharmaceutical / industrial / petroleum products and other stringent ...

Versatile, lightweight pump for the transfer of acids or alkalies from glass carboys and similar containers. Pump will handle liquids to 250 cps. Motor is 160 watt with built-in overload and manual reset for safety. Includes 16" cord with molded plug, 10" of 1/2" vinyl hose, PP flow nozzle & wall ...

SERFILCO Progressive Cavity pumps are engineered to transfer high viscosity materials from drums, tanks and IBC"s. Utilizing the principle of positive displacement, these pumps deliver a continuous flow with little product degradation. The series 700 (Industrial) and series 800 (Sanitary) pumps can transfer materials ranging in viscosity up to 100,000 cps/ ...

Chemical packaging / plating, Waste water treatment, Chemical manufacturing, Semi-conductor, Pharmaceutical / ...

Fast, safe and convenient dispensing of liquids. Material: PP, PPP, CPVC, PVDF, SS, CPVC/PVDF. Performance: 30 ...

Fast, safe and convenient dispensing of liquids. Performance: max flow 33 ...

Everything you need for safe and efficient liquid ...