SIP Technologies, LLC was established in 2003 to insure that water coolers do not compromise water quality. SIP has offices and warehouses in the USA and Europe. SIP Technologies, LLC harvests the power of Mother Nature using chemical free ozone to sanitize the reservoir of your water cooler every single night. By using a SIP equipped water cooler, you can rest assured that your water will not be compromised. Let SIP maintain the purity of your water quality and share the SIP story with your customers.
Company details
Business Type:

Manufacturer

Industry Type:

Water and Wastewater - Water Treatment

Market Focus:

Internationally (various countries)
SIP Technologies, LLC: Managing Costs, Protecting Purity
Water Quality
WE
IBWA
EDWCA
GBWA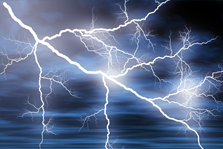 Did you know that the clean, fresh, smell in the air after a thunderstorm is ozone? Ozone has been protecting mankind since the beginning of time. We simply take what happens naturally and introduce our 'lightning in a bubble' science to your water cooler. Ozone is produced by electrically charging the air (like a lightning bolt during a thunder shower) and the oxygen (O2) molecules in the air become separated and reform temporarily as O3 , or activated oxygen. This is commonly known as OZONE.

O3 or ozone is a completely natural and highly effective oxidizer that safely "zaps" all known bacteria, including: E.coli, Swine Flu, Legionella, Mold, Algae and safely removes it from your drinking water.