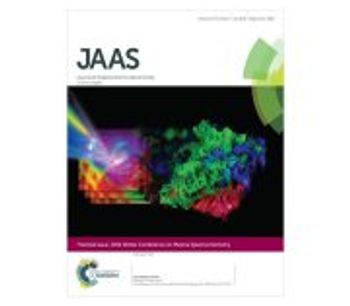 The Journal of Analytical Atomic Spectrometry (JAAS) is the central journal for publishing innovative research on fundamentals, instrumentation, and methods in the determination, speciation and isotopic analysis of (trace) elements within all fields of application. This includes, but is not restricted to, the most recent progress, developments and achievements in all forms of atomic and elemental detection, isotope ratio determination, plasma-based analysis and X-ray techniques.
The journal welcomes full papers, communications, technical notes, critical and tutorial review articles, editorials, and comments, in addition to the Atomic Spectrometry Updates (ASU) literature reviews that are prepared by an expert panel.
Submissions are welcome in the following areas, but note this list reflects the current scope and authors are strongly encouraged to contact the Editorial team if they believe that their work offers potentially new and emerging research relevant to the journal remit:
Fundamental studies in the following.
New and existing sources for atomic emission, absorption, fluorescence and mass spectrometry and those that provide both atomic and molecular information
Sample introduction techniques for solids, liquids, gases
Improvements in sensitivity, selectivity, precision, accuracy and/or robustness
Isotope ratio measurements, including techniques for improving precision and mass bias correction
Single channel and multichannel simultaneous detection systems
Chemometrics, statistics, calibration techniques and internal standardisation
Theoretical and numerical modelling of fundamental processes related to all of the above methodologies
Novel or improved methodologies in areas of application including, but not limited to the following.
Biosciences, including elemental, speciation and isotopic analysis in biological systems, immunoassays based on metal-labeled antibodies, bio-imaging, and nanoparticle toxicology
Geochemistry
Environmental science
Materials science, including engineered nanoparticles and quantum dots
Metrology, including reference materials
Forensic analysis
Food and agricultural sciences
Energy
Archaeometry
Molecular analysis.
Molecular sources for elemental and isotopic analysis
Atomic sources for molecular analysis
Atomic and molecular techniques simultaneously used for complementary chemical information
All contributions are judged on originality and quality of scientific content, and appropriateness of length to content of new science.