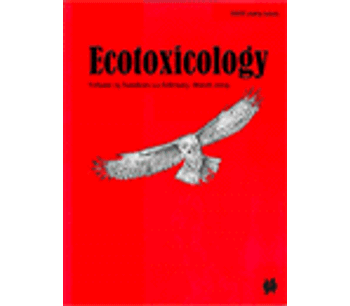 Ecotoxicology
Ecotoxicology is an international journal devoted to the publication of fundamental research on the effects of toxic chemicals on populations, communities and terrestrial, freshwater and marine ecosystems. It aims to elucidate mechanisms and processes whereby chemicals exert their effects on ecosystems and the impact caused at the population or community level. The journal is not biased with respect to taxon or biome, and papers that indicate possible new approaches to regulation and control of toxic chemicals and those aiding in formulating ways of conserving threatened species are particularly welcome.
Aims and Scope
Studies on individuals should demonstrate linkage to population effects in clear and quantitative ways. Laboratory studies must show a clear linkage to specific field situations. The journal includes not only original research papers but technical notes and review articles, both invited and submitted. A strong, broadly based editorial board ensures as wide an international coverage as possible.
Editor
Editor-in-Chief:
Lee R. Shugart
L.R. Shugart & Associates Inc., Oak Ridge, TN, USA
Articles Available Pay per View
No online subscription? Access to your article of choice is just steps away.
SpringerOnline now provides you with the option to view individual articles even if you do not have access to a full online subscription. Pay-per-view allows you to access and download the article(s) of your choice for a minimal charge. 
SpringerOnline Journals Archives
Bringing Yesterday's Masters to Today's Minds
Springer expands the realm of scientific research through the Online Journals Archive package. Scientists and researchers can access over a century of scientific evolution and complete historical information. Springer has created a comprehensive body of scientific, medical and technical research documentation accessible to scientists, researchers and other professionals. We will offer approximately 1,200 journals starting in 2005 by adding all content formerly published by Kluwer, as well as, all content from Volume I, Issue 1, where available, from both the former Springer-Verlag and Kluwer.