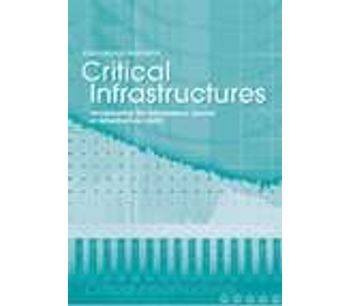 IJCIS provides a professional and scholarly forum for cross-learning between different scientific and technological disciplines, and between business and economic, as well as between societal and managerial, disciplines in the area of critical infrastructures. Critical infrastructures are networks for the provision of telecommunication and information services, energy services (electrical power, natural gas, oil and heat), water supply, transportation of people and goods, banking and financial services, government services and emergency services.
Print ISSN:

1475-3219

On-Line ISSN:

1741-8038

Launch:

2004
SUBJECT COVERAGE
Critical infrastructure (CI) design,/protection/management

Emerging systemic risks: policy, standards and regulations

Institutional design, market structuring, network regulation

Risk/vulnerability/resilience based decision-making

Risk/vulnerability criteria development for assessing robustness

Governance models/policy instruments in liberalised markets

System dynamic behaviour

Vulnerability/resilience economics; behaviour of interdependent CIs

Cyber security and CI protection

Stakeholder interactions and trust building

Advanced control engineering concepts/ICTs in complex networks

Cross-border interconnections, international harmonisation

Global CIs; geopolitical risk assessment

Threat identification/assessment/monitoring models/techniques

Next generation intelligent infrastructures
SAMPLE ARTICLES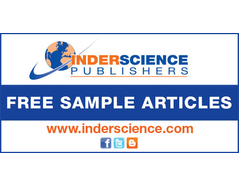 Free samaple articles for this journal are available here.