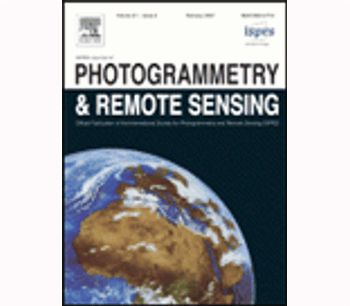 ISPRS Journal of Photogrammetry and Remote Sensing (P&RS) is the official journal of the International Society for Photogrammetry and Remote Sensing (ISPRS). The journal is to provide a channel of communication for scientists and professionals in all countries working in the many disciplines employing photogrammetry, remote sensing, spatial information systems, computer vision, and other related fields. The Journal is designed to serve as a source reference and archive of advancements in these disciplines.
AIMS & SCOPE
The P&RS objective is to publish high quality, peer-reviewed, preferably previously unpublished papers of a scientific/research, technological development or application/practical nature. P&RS will publish papers, including those based on ISPRS meeting presentations, which are regarded as significant contributions in the above-mentioned fields.
We especially encourage papers: of broad scientific interest; on innovative applications, particularly in new fields; of an interdisciplinary nature; on topics that have not been dealt with (or to a small degree) by P&RS or related journals; and on topics related to new possible scientific/professional directions. Preferably, theoretical papers should include applications, and papers dealing with systems and applications should include theoretical background.
The scope of the journal is extensive and covers sensors, theory and algorithms, systems, experiments, developments and applications.
Topics include:
sensor characterisation
calibration and standardisation
preprocessing and archiving of image data
sensors and platforms for topographic surveys
sensors for geosphere-biosphere studies
advanced platforms and sensors
real-time mapping technologies
spatial data handling technologies
systems for SAR processing
digital photogrammetric systems
practical issues in digital mapping
integration of image analysis and GIS/cartographic systems
integrated sensor calibration and orientation
feature extraction and grouping
surface and object reconstruction
object and scene modelling and interpretation
theory and algorithms for SAR
GIS data modelling, representation and structures
database systems
DTMs and orthoimages
3-D urban GIS
temporal aspects and data revision
mapping from high resolution imagery
global databases and environmental monitoring
close-range imaging and metrology
integration of photogrammetric systems with CAD/CAM
visualisation, animation and virtual reality
medical image analysis
architectural & archaeological photogrammetry
image sequence analysis
physical measurements and spectral signatures
applications for sustainable development
thematic applications and image classification
global monitoring
resource and environmental modelling using radar
nonrenewable resources and geotechnical applications
education, tutorials and spatial data sharing.
Submitted articles may be:

Papers (detailed discussions involving new research, technological developments or applications)
Brief Papers (as Papers but shorter, mainly technical, focusing on significant or unique concepts, sensors, systems, developments or applications)
Review Papers (extensive state-of-the-art surveys of established or emerging topics or application areas)
Interactive Articles like Panel Discussions (on important, new, or contradictory topics; mainly initiated by the Editorial Advisory Board)
Tutorial Papers (on new topics, sufficiently broad themes, at an introductory to intermediate level and easy to understand, with main aim education and training)
Contributions for special Journal columns (letters to the Editor about the journal or to authors commenting on previously published papers; new useful ideas and brief pertinent comments of a technical nature; editorials, mainly after an invitation by the Editorial Advisory Board.
EDITORS
Editor-in-Chief:

George Vosselman
ITC, Department of Earth Observation Science, Hengelosestraat 99, P.O. Box 6, 7500AA Enschede, The Netherlands, Tel: +31 53 487 4344, Fax: +31 53 487 4335, Email: vosselman@itc.nl


AUDIENCE
Scientists, engineers, researchers, developers and practitioners in Photogrammetry, Remote Sensing, Spatial Information Systems, Computer Vision, as well as in related areas of application, such as Geodesy, Surveying, Cartography, Geography, Natural, Earth, Engineering and Information Sciences, Environmental Monitoring and Protection, Industrial Design and Manufacturing, Medicine, Architecture and Monument Preservation, Archaeology and other areas.
ONLINE ACCESS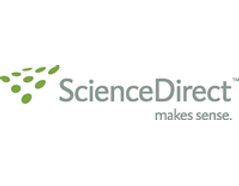 SUBSCRIPTION DETAILS
ISSN: 0924-2716
Imprint: ELSEVIER
Published by Elsevier since 1965
Subscriptions for the year 2008, Volume 63, 6 issues
Institutional price:
USD 611 for all countries except Europe, Japan and Iran
EUR 545 for European countries and Iran
JPY 72,400 for Japan
Associated personal price:
USD 100 for all countries except Europe, Japan and Iran
JPY 11,800 for Japan
EUR 89 for European countries and Iran