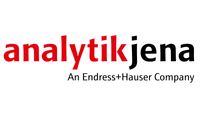 AJ Forum Provides Information on Innovative Applications in Elemental Analysis
Users and customers exchange information on the latest innovations and potential applications in organic elemental analysis
Jena, Germany, November 6, 2018 — The AJ Forum was once again held at Analytik Jena. Users and customers exchange information here on the latest innovations and potential applications in organic elemental analysis. Numerous participants from research and industry had come to see the most recent developments and listen to lectures on practical applications.
The agenda ranged from live product demonstrations – including the multi EA 5000 elemental analyzer and the new compEAct sulfur and nitrogen analyzer – to laboratory tours and lectures on applications. Fluorine compounds in water and packaging materials, as well as sulfur, carbon and nitrogen determination, were just two of the topics of these applied presentations. The AJ Forum attaches particular importance to such personal and practical sharing of experience. The positive response of this year's visitors reaffirms this approach.
The AJ Forum, which is primarily geared toward users of analytical instruments and provides practical information for use in daily work, is an annual event series hosted by Analytik Jena. In 2018 two additional AJ Forums were scheduled in Düsseldorf and in Berlin. Both of these events featured sum parameter analysis, with a focus on TOC and AOX analysis.